Metallica Needs Help From Fans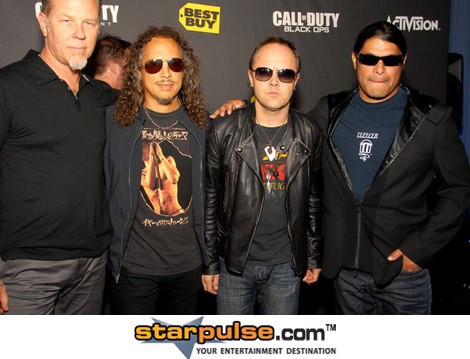 The boys in Metallica need a little help from their fans and are offering some help for their fans in the process.
For some time the rockers have been talking about making a 3D movie of their own.  Well, the dream is finally coming true and the filming process is about to be concluded with one final show.
At their concert on Aug. 27 in Vancouver, British Columbia the filming begins.  And since there will be numerous breaks in the action to reset cameras and lighting and Metallica feels the concert footage will be much more fun with a house full of fans at the Rogers Arena, the band are offering tickets for just $5 each with NO extra charges or fees.
But the helping doesn't stop there.  The money taken in from the concert will be given to the Greater Vancouver Food Bank.
There will be no seats on the floor – that is for the cameras – and all lower bowl ticket holders will be assigned a section but seats are General Admission within the section.  There is also a four ticket limit for each order.
PLEASE NOTE: Doors open at 5pm and the show begins promptly at 6:30pm!
Come out to cheer Metallica on as they film their new movie and who knows, maybe you'll see yourself on the big screen next summer.