Meryl Streep Blasts Walt Disney During Emma Thompson Tribute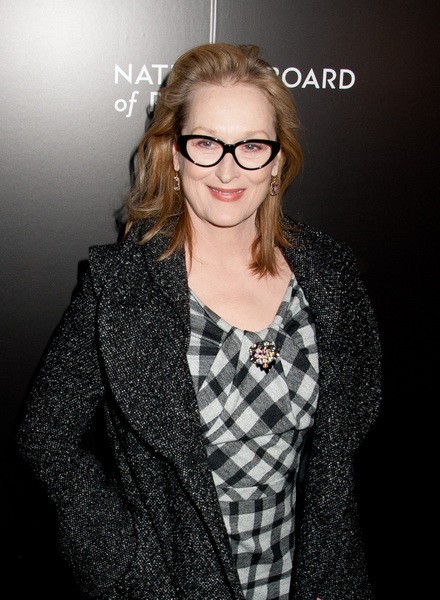 Actress Meryl Streep ripped Walt Disney Tuesday night while honoring fellow star Emma Thompson during the National Board of Review Awards Gala.

Thompson, who stars in Saving Mr. Banks, the story of Walt Disney's (Tom Hanks) 20-year struggle to wrestle the rights to Mary Poppins from author P.L. Travers (Thompson), won the award for Best Actress for her work in the film.

Streep, who presented the award, paid tribute to her pal with a rousing nine-minute speech, in which she blasted the legendary moviemaker as anti-Semitic, racist and sexist.

Streep asked the audience to choose with their applause between a "short, sweet, kind of funny" version of her tribute, or the "long, bitter, more truthful version." They chose the latter.

"Disney, who brought joy, arguably, to billions of people, was perhaps, or had some... racist proclivities," Streep said. "He formed and supported an anti-Semitic industry lobby. And he was certainly, on the evidence of his company's policies, a gender bigot."

Streep goes on to read a 1938 letter about his company's policy to a woman named Mary Ford, who had applied for a job in Disney's painting department.

Streep began, "I'm going to read it here in Emma's tribute because I know it will tickle our honoree, because she's also a rabid, man eating feminist, like I am."

Streep explained that the letter to the woman explained to her that 'Women do not do any of the creative work in connection with preparing the cartoons for the screen, as that task is performed entirely by young men. For this reason, girls are not considered for the training school.'

"When I saw ["Saving Mr. Banks"], I could just imagine Walt Disney's chagrin at having to cultivate P.L. Travers' favor for 20 years that it took to secure the rights to her work," streep said after reading the letter. "It must have killed him to encounter, in a woman, an equally disdainful and superior creature, a person dismissive of his own, considerable gifts and prodigious output and imagination."

Read the full speech at Vanity Fair.com.