Merry Times To 'Marrying Time' For Peter Andre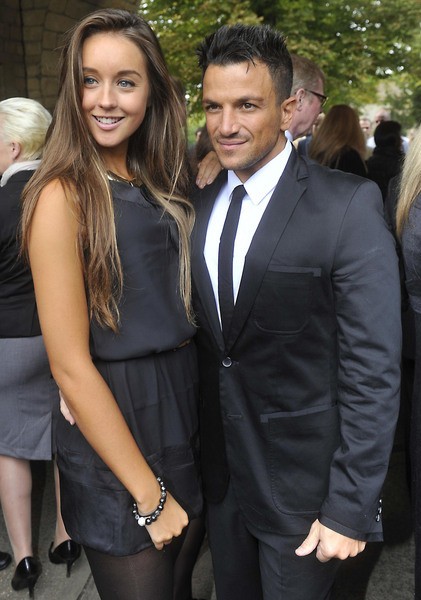 Smitten with his girlfriend Emily McDonagh, a 23 year old medical undergraduate from Bristol after dating for an exiguous three months, Peter Andre is indubitably sailing on the 9th cloud. Cruising through the paradise of love Peter wishes to transmogrify his expression of love into the institution of marriage.
The British & Australian singer set to turn 40 in February next year, with celebrations already premeditated with Emily in the 'Sin City' Vegas, Peter was quoted saying "Before, I was dating and going out and having fun, but I felt empty. Very early on in our relationship, I felt that gap had been filled, this is the happiest I have been in years", he went on to add "Emily's amazing. It's still early stages and it's going great so I don't want to jinx it. But I miss her when I'm not with her; I just love spending time with her. She is my breath of fresh air. And I've always wanted to remarry, settle down and have more kids". Unfazed by the 16 year difference between him & his brunette beauty, Peter seems to be roller coasting his way into the relationship & was reported to be even thoughtful of applying for a degree in the same university as Emily to be with her.
Peter has been previously married to model Katie Price, who recently made headlines after breaking up with boyfriend & Argentinean Model Leandro Penna & has a son Junior & daughter Princess Tiiaamii. Peter & Price divorced in 2009. Peter's new album 'Angels & Demons' just released on 29th October & includes the song 'Fly Away', according to Peter is stimulated by Emily. Peter & Emily's chance encounter is credited to Emily's father Dr. Ruaraidh McDonagh an urologist, who also operated on Andre to remove his kidney stones on 2010, after which Andre has also been supporting his Health Improvement Project named 'Zanzibar'.
Robin Gibb of the band Bee Gees who died recently this month was a friend & colleague of Peter & is also credited for the lead song from the album 'Angels & Demons', the proceeds from which would be donated to Robin's favorite charity.
Peter recently walked the red carpet on Monday Night's Pride of Britain awards with her sweetheart Emily at the Grosvenor House Hotel.