Merritt Wever Stuns Emmy Audience With Win And Seconds-Long Speech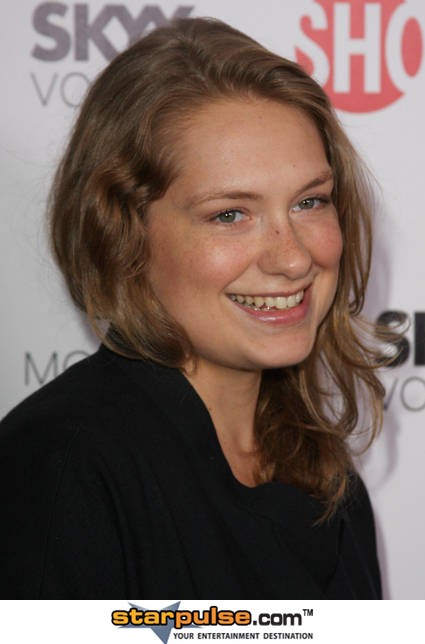 Many stars claim they didn't have a speech prepared after winning an award, but we may have just witnessed an occasion when it was true.
Merritt Wever won an upset victory over stars such as Jane Lynch, Julie Bowen, and Sofia Vergara in the competition for the Outstanding Supporting Actress in a Comedy Series Emmy for her role in Nurse Jackie.
Wever was filmed mouthing "holy s---" to co-star Edie Falco when it was announced she had won. Still stunned as she took the stage, Wever blurted, "Oh my God, thanks so much. Thank you so much. Um, I gotta go. Bye!"
Viewers, used to long speeches and awkward music play-offs, have been calling the moment the "Best Acceptance Speech Ever."
Wever was able to thank everyone she wanted to during a backstage interview. "I wanted to thank a lot of people," she said before pausing, blanking on her speech once more. "It's happening again. I wanted to thank everybody at Showtime. I wanted to thank most of all Edie Falco. I wanted to thank David and Gary and Matt at Showtime. I wanted to thank Liz Brixius and Linda Wallem, Richie Jackson, and... I wanted to thank Edie Falco very badly. It's hard to do those. Sorry."