Merle Haggard Keen To Get Back On The Road After Health Scare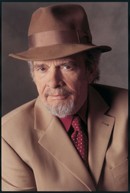 Country legend Merle Haggard is heading back out on the road after a battle with pneumonia and other ailments forced him to scrap shows last month.

Doctors discovered the "Okie From Muskogee" singer was suffering from three stomach ulcers, polyps in his colon and diverticulitis of the esophagus when he was admitted to a Georgia hospital.

The 74 year old has spent the past few weeks recovering at his ranch in Palo Cedro, California - and now he's looking to get back on tour again and he's in rehearsals with his band The Strangers.

He says, "I'm feeling good and ready to get back on the bus."

Haggard's comeback show is scheduled for February 28 at the Fox Theatre in Tucson, Arizona.

The shows he had to postpone have been rescheduled for April.