Meow! Christina Aguilera Channels Catwoman At David Letterman Taping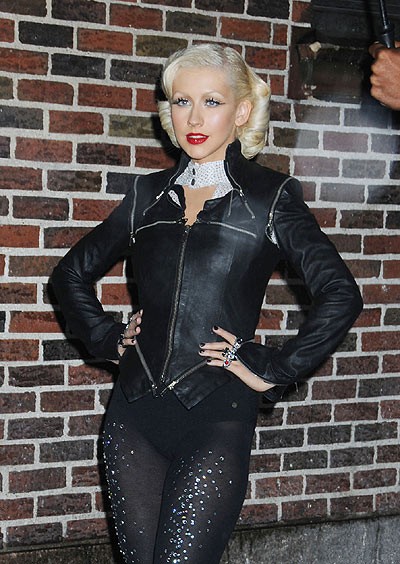 Christina Aguilera wore sparkly tights, a leather jacket and red pumps to the "Late Show With David Letterman" on a rainy day in New York City Wednesday. Her short 'do and skimpy outfit kind of loosely remind us of Catwoman. Not the crappy Halle Berry "Catwoman" though.

The pop star has been popping up all over recently to promote her new album "Bionic."

Christina unexpectedly canceled her tour recently, and now we now why (at least, according to her). She wanted more time to thoroughly rehearse before heading out on the road, and she admits her recent acting work on "Burlesque" contributed to her decision to postpone the dates.

She explained, "I knew we wouldn't have the time to do it so the biggest, better 'Bionic' tour will be next year, when we do have time."

The real reason behind the cancellation? There have been rumors her tour had been faced with bad ticket sales.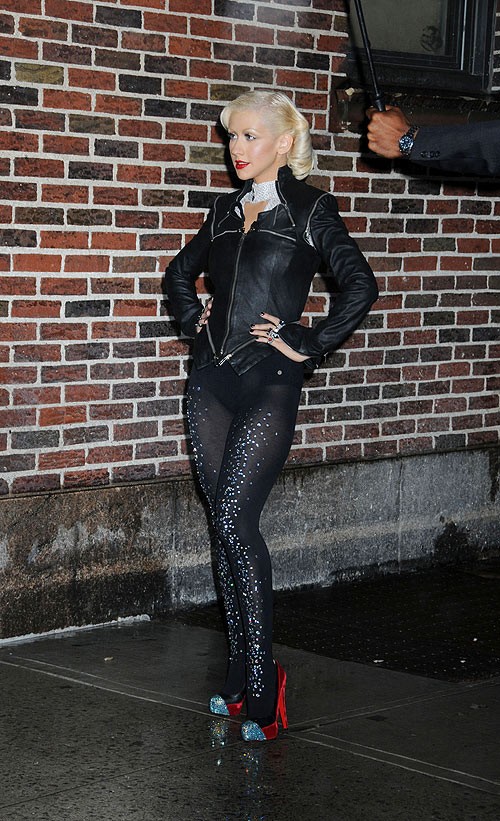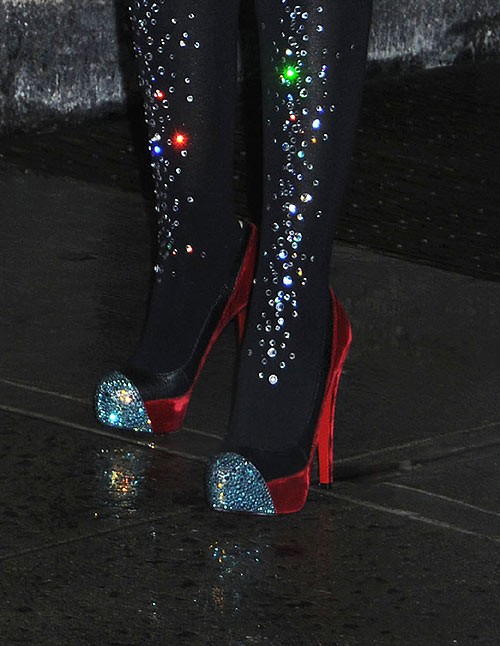 Click for more great Christina Aguilera pictures: