Mena Suvari Discusses Sexy Role In 'The Garden Of Eden'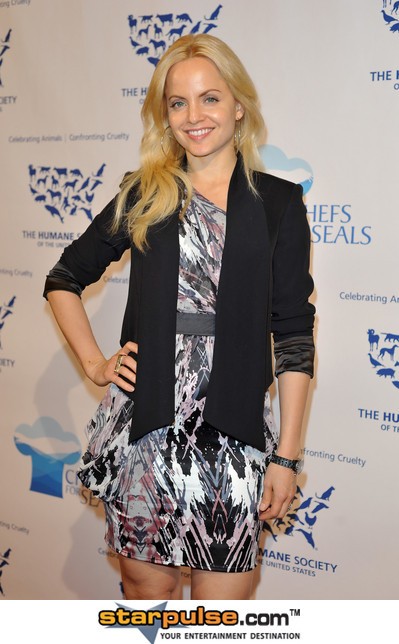 When it comes to stepping in front of the camera, 32-year-old blonde, blue-eyed starlet Mena Suvari knows how to get hearts racing. Throughout her film career, she has appeared, to the happiness of prepubescent boys across the country, as a teenage temptress, virginal choir girl, and rebellious cheerleader. Now, she's ready to seduce audiences in a different way-as lusty heiress Catherine Bourne in the indie erotic drama, The Garden of Eden, based on author Ernest Hemingway's controversial novel. In the film, we see Suvari's character travel throughout Europe during the Roaring '20s with husband David (Jack Huston), where they encounter the enticing Marita (Caterina Murino). When the couple allows their new seductive friend to live with them, Catherine soon realizes that her yearning to spice up her marriage could lead to disastrous results. She must then make a decision that will forever change her fate. It's no easy role for an actress to tackle successfully, and yet Suvari eagerly accepts the challenge. Not only does Survai portray a manipulative and devious woman that viewers may love to hate, but she also reveals a painful truth about relationships: love doesn't always conquer all. Now that The Garden of Eden is available on DVD we chatted with Suvari about her most life-changing role, how she overcame real-life struggles in Hollywood, and whether she's ready to put acting on hold for an even bigger role.
What made you want to tackle on a period film like The Garden of Eden?

Mena Suvari: I've always been drawn to complex characters, so when the script came to me, I was really taken with it. After reading the script, I decided to get the book right away and I fell in love with it. It was just so bold. I now consider it as one of my favorite books. It's so beautifully written and poetic. Also, there were a lot of things in my own life that paralleled with Catherine. I was ready to take on this project.

What challenges did you face in preparing to become such a complex, passionate woman, like Catherine?

Mena Suvari: I read the book several times to better understand everything there is to know about Catherine and all the pivotal moments that changed her life. Our director John Irvin is also well versed in Hemingway. We actually used to call him 'papa' on set and he even dressed the part! He was so particular about the film and portraying it the way the book describes it. The writers also gave us this huge packet of information that spoke about Catherine's time, including the fashion and the slang was that spoken. Jack and I were also given the opportunity to work with the production designer and pick out the right sunglasses to wear, certain lighters for our cigarettes, and things like that. It was a huge undertaking to make a movie based on a book, but we worked closely with John to give life to all the characters.  

Catherine is sexually liberated, and yet she's somehow tormented by her insecurities. Why do you think this is the case?  

Mena Suvari: I feel like on the surface she comes across as a distant, brash, and wild spirit. I can't talk on Hemingway's behalf, but I do feel that a lot of Catherine's actions are based on her insecurities. I see her as a woman who's trying to figure out who she is and is grasping all of these different ideas. In the long run it just doesn't work out the way she plans. You could probably say that she's never happy.  

You previously mentioned that you were able to see yourself in her. Could you elaborate more on that?

Mena Suvari: I was able to identify with her struggles as a woman. We're always trying to find our place in this world and even though we're in 2011 there are still a lot of issues that women still deal with. Catherine grew up in a certain kind of family and then she was expected to behave a specific way. Because of that, she struggles with feeling different. I felt the same way in my own life, especially growing up in the business. Not only was I seen in a particular way, but I was also expected to act that way. I had other interests and wanted to be taken seriously. I've always considered myself to be a very independent woman. I traveled by myself many times and that's one of the things I was able to relate with Catherine in the movie. It was really unheard of back then for a woman to travel to Paris by herself and be seen at a salon. Even for her to be cutting off all of her hair is a positive discovery. I know I've gone through that myself (laughs). I've always considered myself to be a walking contradiction. There are so many different factors to my personality.

It seems that the characters were being punished for pursuing a free spirited lifestyle. Is it possible for people, particularly women, to indulge in their passions and still find happiness in the end?

Mena Suvari: I think that depends on the individual. I know that's something I couldn't pursue. I think The Garden of Eden is, most importantly, a study of life, relationships, and how we communicate with one another. I think there are some people who could be happy in a situation like that.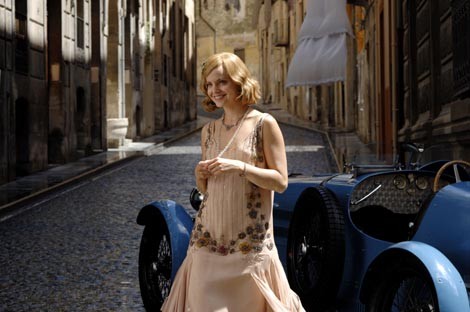 As a married woman, has the film affected the way that you view love and relationships?

Mena Suvari: No, but I do feel that this film and playing Catherine was the most challenging project I've ever worked on in my career. I really put my heart and soul into it. It allowed me to be vulnerable in so many different ways. We were shooting outside of the country for two and half months where I was out of my element. It changed my life in a lot of personal ways.  

Now that the The Garden of Eden is out on DVD, what's next for you? I've been hearing that you want to start a family soon.

Mena Suvari: Everyone is talking about that (laughs). Right now, I'm just focused on my work and releasing a few things. Maybe one day, in a year or so.