Men At Work's Greg Ham Found Dead Down Under?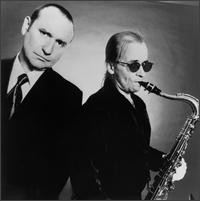 Men At Work star Greg Ham has been found dead at his home in Melbourne, according to Australian reports.

The body of a 58-year-old man was discovered at the musician's property in Carlton North on Thursday, but police refused to confirm the identity of the victim as they continue an investigation.

Detective Senior Sergeant Shane O'Connell told reporters, "There are a number of unexplained aspects to it which has caused our attendance here today, and we're assisting the local detectives to determine what has occurred. At this point in time, because of the early stages of our investigation, we're not prepared to go into the exact details of what has occurred."

Ham, 58, who played flute on the band's most famous track Down Under, lived by himself and the body was reportedly discovered by friends of the star who had gone to his house to check up on him.

The musician rose to fame with the group in the 1980s and was involved in the band's copyright dispute over his flute solo in Down Under. They were accused of sampling part of Kookaburra Sits In The Old Gum Tree, a song written by a music teacher for the Girl Guides in 1934, and were ordered to hand over a large portion of their royalty money.

Ham subsequently admitted he was devastated to have been accused of copying the track: "It has destroyed so much of my song... I'm terribly disappointed that that's the way I'm going to be remembered - for copying something."