Memphis Natives And Academy Award Winners Three 6 Mafia To Receive Key to the City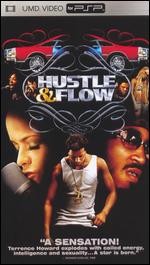 Saturday, April 1, 2006 from 5 p.m. until 7 p.m., a VIP reception will be held at the Memphis Rock 'n' Soul Museum honoring Memphis musicians, Sony recording artists, and 2006 Academy Award winners
Three 6 Mafia
. During the ticketed reception, the group is scheduled to receive presentations from The City of Memphis, the Beale Street Brass Note Committee, and the Memphis Rock 'n' Soul Museum.
Memphis' own Three 6 Mafia recently made history as the first rap or hip-hop ensemble to be nominated for and win an Academy Award. The group, featuring Jordan (
Juicy J
) Houston, Cedric (Crunchy Black) Coleman and Paul (
DJ Paul
) Beauregard, brought home the "Best Original Song" Oscar for their track "
It's Hard Out Here For a Pimp
" from the highly-acclaimed motion picture "
Hustle & Flow
," which was also filmed in Memphis.
This Saturday's reception marks the second "Memphis Music Salute" hosted by the Memphis Rock 'n' Soul Museum to pay tribute to Memphis' musical icons. On March 1, 2006, the museum, whose mission is "to preserve and tell the story of Memphis music and perpetuate its legacy," honored the legendary
BarKays
. Following Saturday's reception, a plaque honoring Three 6 Mafia will join a similar BarKays plaque on permanent display in the museum.
The April 1 reception honoring Three 6 Mafia is being sponsored by the Memphis & Shelby County Music Commission, the Memphis Music Foundation, Rum Boogie Café, Memphis & Shelby County Film and Television Commission, the National Academy of Recording Arts & Sciences and Pinnacle Airlines. At the event a silent auction will be sponsored by Memphis Charitable Foundation / The Blues Ball. The Memphis Rock 'n' Soul Museum is located at 191 Beale and Third Street at FedExForum.
Three 6 Mafia - Poppin' My Collar (Original) AUDIO:
(Windows Media Lo)
(Windows Media Hi)
(Real Audio)
(Quicktime)
(Streaming audio and/or video links may expire without notice.)