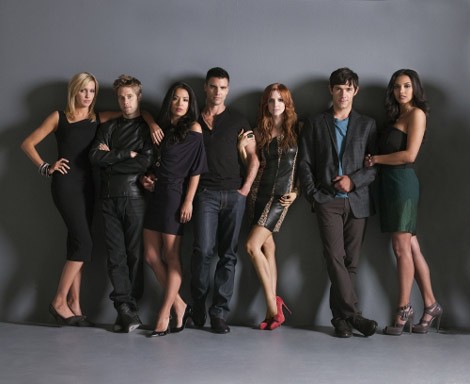 Calling all those who miss the mid '90s! The
Melrose Place
remake is almost here, and you are not going to want to miss it! The new "Melrose Place" is said to be hotter, sexier, darker and much more dramatic, and it all starts with a dead body found in the pool.
Original "
Melrose Place
" alums
Thomas Calabro
and
Laura Leighton
will reprise their roles of Dr. Michael Mancini and Sydney Andrews, but it is the newcomers that everyone is anxious to see. Will they live up to the high standards of the cult classic? Find out on the premiere, Tuesday, September 8, 2009 on the CW.
"MELROSE PLACE" HOTTIES - THE LADIES
Katie Cassidy is no stranger to the small screen. She has had recurring roles on
Supernatural
and
7th Heaven
, and was lead character Trish Wellington on the 2009 summer murder mystery
Harper's Island
. The murder in the first episode probably made her feel right at home.
Ella Simms, Katie's character, is said to be the equivalent of Amanda Woodward from the original "Melrose Place," who was played by
Heather Locklear
. Ella is a strong-willed, go-get-'em publicist who will do anything to get what she wants.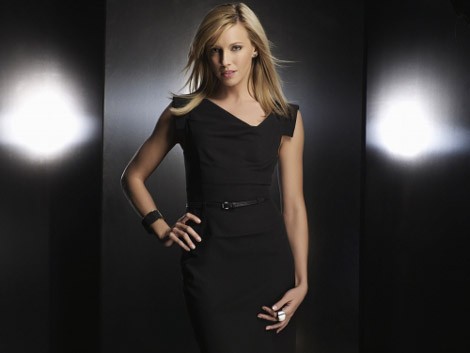 Image © The CW Television Network
Stephanie Jacobsen was born in Hong Kong and raised in Australia. Her first television role was a lead role on "Razor." Stephanie's recent role was on
Terminator: The Sarah Connor Chronicles
.
Lauren Yung, Stephanie's character, is a good girl who lives for the dream of being a doctor. Unfortunately, money is tight and tuition is due. When an older, wealthy gentleman makes Lauren an offer of "help," Lauren is faced with a difficult decision of moral character.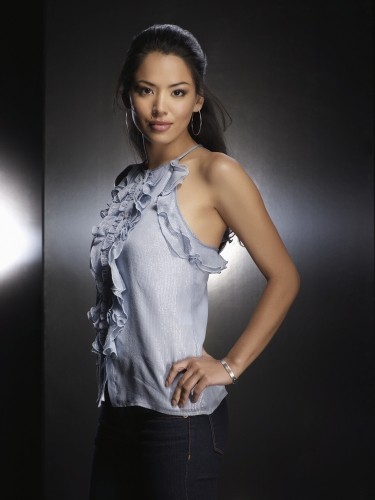 Image © The CW Television Network
Jessica Lucas has focused on theater in the past, performing in products of "Snow White & The Seven Dwarves," "Grease," "Cinderella" and more, but jumped in front of larger audiences with a role in the
J.J. Abrams
' film
Cloverfield
. Jessica also had a part on the "Melrose Place" counterpart,
90210
.
Riley Richmond, Jessica's character, is sweet as pie. She is an elementary teacher and is engaged to Jonah Miller, although she is having serious doubts about their impending nuptials.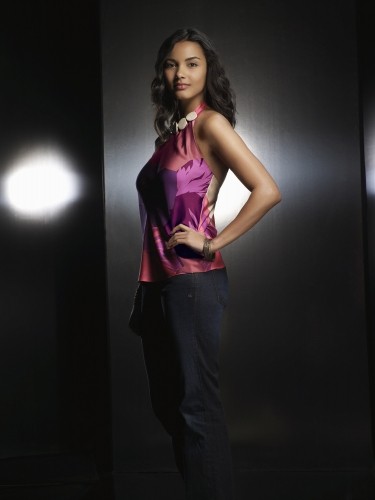 Image © The CW Television Network
Ashlee Simpson-Wentz is no stranger to television, although many people may believe she is. Much of her career has been spent selling albums - her first album "Autobiography" debuted at number one on the Billboard album charts - but Ashlee does have a few television credits on her resume. Her most known one? Probably a recurring role on "7th Heaven."
Violet Foster, Ashlee's character, is another sweet as pie dweller. She is new to Melrose Place and is very reserved. She does, however, have a secret that is supposedly very steamy so I guess we will all have to stay tuned to find out what is in her closet.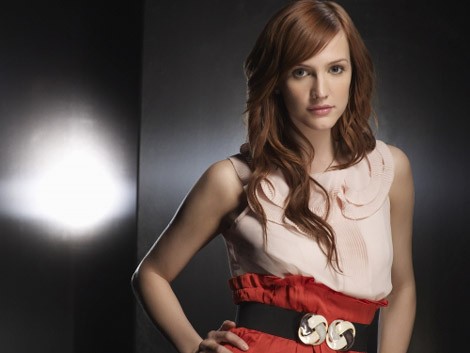 Image © The CW Television Network
CLICK TO PAGE 2 TO SEE THE HOT MEN ON "MELROSE!"