Melissa Peterman Owns ABC Family Wednesdays With 'Baby Daddy' And 'Dancing Fools'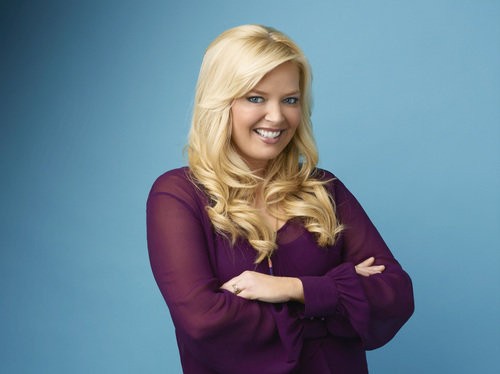 When Melissa Peterman isn't hosting ABC's Bet On Your Baby, she's slowly taking over the Alphabet's other network, ABC Family. Not only is she one of the stars of the sitcom "Baby Daddy," but she's also hosting the new game show Dancing Fools. BFTV caught back up with Melissa recently to ask her how she juggles all this work!
"Chelsea Kane calls it the 'Melissa Power Hour'!" she laughed, referring to how both Baby Daddy and Dancing Fools air on Wednesday nights on ABC Family. "The thing is, it is a lot of shows [but] it looks busier than it sometimes can appear. I don't think I'm saturated yet. if something's interesting and it works out in my schedule, I'd jump on board. When people start saying yes, it's hard for you to say no!"
The fun starts at 8:30 with Baby Daddy, where she plays Bonnie Wheeler, mom to main characters Ben and Danny (played by Jean-Luc Bilodeau and Derek Theler), who's helping Ben raise his new baby. Whereas other actresses might cringe when they start getting cast in "mom" roles, the light-hearted Melissa has taken it in stride. "It's even worse in my case because I'm actually a grandma too. My son has a newborn baby!" she said. "But I embrace it. The beauty of it is when I'm telling people I'[m playing a grandma, they're like 'What, no way! You're so young,' [and] I'm a mom in real life. And it's not the typical mom role. Bonnie's just as crazy as the kids sometimes."
The  show's return last week was made even more fun by a "tweet" off competition amongst the main cast, to see who could collect the most Twitter followers. "They sort of brought it to us because we love to tweet live during the show," said Melissa, who told us that the contest "[got] kind of cutthroat. Chelsea [said] for every hundred new followers she'll post an incriminating photo of us!" No word on if those troublesome pics ever surfaced.
Following Baby Daddy at 9 PM is Dancing Fools, which is the third game show that Melissa has hosted, after CMT's The Singing Bee and Bet On Your Baby. "As a person I love game shows," she said. "I think I'm sort of drawn to hosting [them] because I genuinely like meeting people. It's an easy job in the sense that I get to just let them be the stars. And it's so fun to watch somebody win. I think why these shows do so well, it's comfort food and you do get invested in the story. The audience actually gets to feel like part of the game if it's done right."
In Dancing Fools, Melissa showcases various dance clips found on the Internet, and then the dancers from the top two clips perform on the show in hopes of being the one to win $10,000. The premise of the show begs the question: can Melissa dance? "Oh, I've got moves," she told us. "I love to dance; it's one of my favorite things to do. One of my favorite elements of the show [is that] we have these four amazing dancers, real dancers and they're ridiculous. And my favorite bit is to try to horn in. I try so hard to dance with them. In my head, I'm amazing."
So with three shows on TV, not to mention her various charity endeavors - she'll be hosting the annual The Sound of Music sing-along at the Hollywood Bowl in September and just finished an event for the Unusual Suspects Theatre Company - what could Melissa possibly do next? "I'm taking a vacation!" she declared.
You can keep up with Melissa on Twitter (@FollowTheBlonde). Dancing Fools and Baby Daddy both air on ABC Family on Wednesdays.
(c)2013 Brittany Frederick. Appears at Starpulse with permission. All rights reserved. No reproduction permitted. Visit my official website and follow me on Twitter at @tvbrittanyf.