Melissa Ordway Talks 'Harold And Kumar Christmas,' Other Upcoming Films & Her Fashion Favorites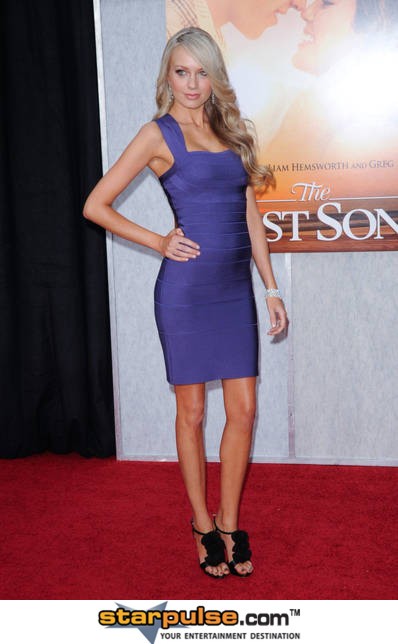 Twenty-eight year old Georgia girl, Melissa Ordway had appeared in such films as 17 Again and The Last Song and appeared on the hit show, Privileged.  The former model has a lot on her plate this year but took the time out of her busy schedule to chat with us about her upcoming projects.
Starpulse: I'm a big fan of all the Harold and Kumar movies- you got to be in the Christmas film that is coming out- what was that like working with the guys?
Melissa: It was so much fun working with the guys. They are hilarious! Most of my scenes are with Neil Patrick Harris which was amazing. He is incredibly talented. It was hard not to laugh while we were filming because he is just so funny.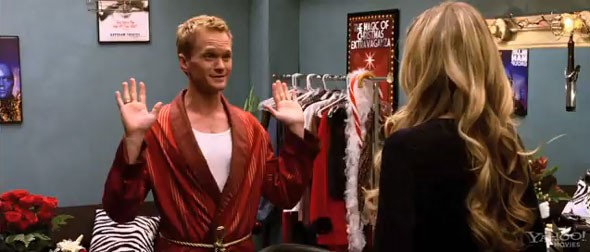 Starpulse: I see that in one of your upcoming projects, Ted, you get to work with Seth MacFarlane - what was that like?
Melissa: I'm a big fan of Family Guy, so when I found out I got the role, I was ecstatic. Seth is so wonderful. I was really blessed to get to work with him. He really knows how to work with actors and gives great direction. I'm really excited for everyone to see Ted in 2012! 
Starpulse: You are from Atlanta and attended Georgia State University- do you still live in the south or are you a full time Angelino now?
Melissa: I'll always be a Georgia girl at heart, but I live in Los Angeles full time. My parents still live in Georgia so I go home as often as I can. 
Starpulse: I read that you got discovered while in college on an MTV reality show- can you tell me about that?
Melissa: I saw an ad on MTV.com looking for people who wanted to "make it in the entertainment industry". That was me. I was in a college theatre class and I had been putting myself on tape for practice. Since the camera was already out, I decided to make an audition tape for MTV. I sent it in and almost forgot about it until MTV called me a few months later saying that they were going to fly me to LA for a final audition. I ended up getting on the show and then ultimately winning the show. It was such a crazy experience because I had never been to LA and away from my family for that long. And I definitely never thought I'd win. I am very grateful for that experience; it gave me the opportunity to follow my dreams.  
(Check out Melissa in the A Very Harold and Kumar 3D Christmas below)
Starpulse: You have done modeling, acted in television and in films- what is your favorite and why?
Melissa: Modeling is a lot of fun but I prefer acting. It's so much fun to get to play different characters and transform into someone else for a while. 
Starpulse: Tell me what it was like to be in 17 Again with Zac Efron- you must have had many jealous girlfriends.
Melissa: 17 Again was one of the best times of my life. The whole cast was really close. We were like a family. When we weren't working, we'd all hang out. It was a great group of people. Zac is just as sweet and charming as he is good looking. I'll always hold a special place in my heart for that film. 
Starpulse: Who do you admire as an actress, is there anyone whose career you would love to have?
Melissa: Rachel McAdams. I love her. She's such a great actress.
Starpulse: What are your top five fall fashion pieces you can't live without?
Melissa: Skinny Jeans, Wedge Booties, Menswear (i.e. loafers), Leather Jacket, leopard print things...
Starpulse: You obviously look fantastic at all your red carpet events and basically in every photo I have seen of you- do you have any beauty tips or secrets?
Melissa: Thank you!  My favorite thing is lashes! I'm pretty simple as far as makeup goes. Tinted moisturizer, blush and lashes!  
Starpulse: What is your favorite thing about the fall?
Melissa: I love all the holidays and getting to see my family a lot during the fall. I also love the weather and getting to wear sweaters and jackets. 
Starpulse: What was the last thing you Googled?
Melissa: 1950's Fashion trends, for a party I was going to.  
Starpulse: What kind of music do you listen to?
Melissa: I listen to lots of different kinds of music. My favorite artists right now are John Mayer, Justin Gaston, Nicki Minaj, Lady Antebellum... 
Starpulse: What's up next for you?
Melissa: I just finished a film called Odd Thomas that comes out next year.  
Make sure to follow Melissa Ordway on Twitter @MelissaOrdway, she is one of our favorite young celebs on the rise.