Melissa Gilbert Signs Up For Anti-Drug Crusade

Former Little House On The Prairie star Melissa Gilbert has a new role - she's the face of anti-narcotics campaign group Partnership at Drugfree.org.

Gilbert has battled alcoholism and substance abuse issues in the past, and she's now signed up to help the organization, which offers parents advice on how to prevent kids falling into drug use.

The actress, who was also president of the Screen Actors Guild for four years, says in a statement, "I come at the issue of addiction from so many angles. I myself am a recovering alcoholic, six years sober... as a young teen in the 1980s, I more than dabbled in drugs and alcohol."

Former child star Gilbert also hopes modern parents will connect with her - because she was a familiar face on TV screens in the U.S. and U.K. when they were growing up.  She adds, "I'm hoping that they'll come away with... the thought that the stigma of being a parent with a child who is going through addiction issues is non-existent, because it can happen to anyone."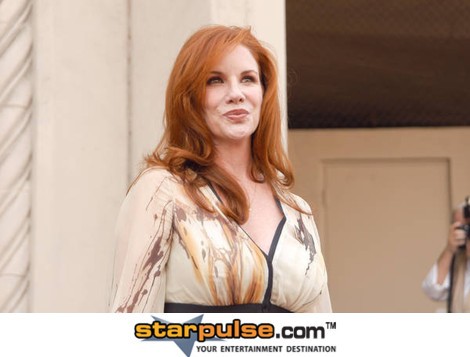 Click Here For More Melissa Gilbert Pictures