Melanie Griffith Snubbed By 'Dancing' Bosses

Working Girl star Melanie Griffith was snubbed when she requested a spot on the new season of TV talent show Dancing With The Stars, according to industry reports.
 
The actress is a huge fan of the show and has been vying for the chance to wow judges with a professional dancer for months - but producers weren't interested.

Reports suggest Sylvester Stallone, Condoleezza Rice and Tim Allen were among the stars who turned series bosses down, while Griffith was never even considered, according to The Hollywood Reporter.

A source tells the publication that Griffith has been trying - and failing - to land a spot on the show for years.

The new season of the hit show will feature reality TV star Audrina Patridge, Dirty Dancing actress Jennifer Grey and David Hasselhoff.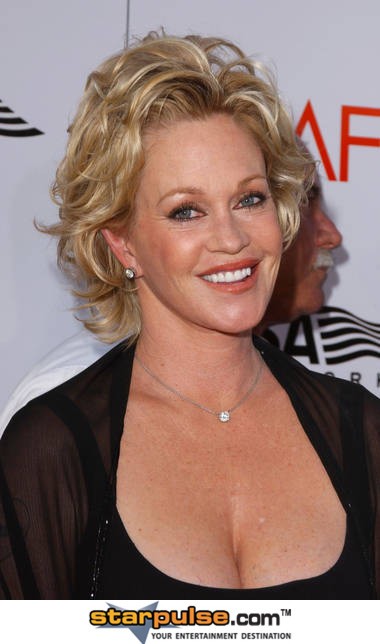 Click Here For More Melanie Griffith Pictures