Melanie Griffith 'Proud' Of Daughter Dakota Johnson's 'Fifty Shades' Role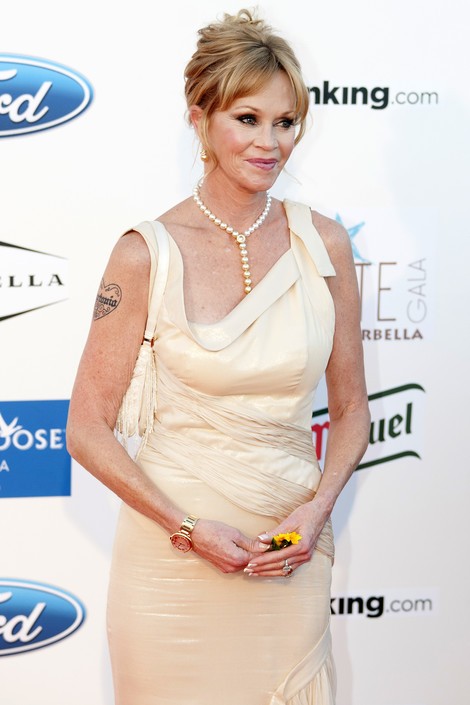 Melanie Griffith is thrilled that her and Don Johnson's daughter Dakota Johnson has been cast in the erotic thriller "Fifty Shades of Grey."
The proud mom posted on Twitter on Monday, "My beautiful child Dakota has been chosen to play Anna Steele in 50 Shades. Look out world! Here she comes!!! #proudmama."
Author E.L. James announced the casting, revealing Charlie Hunnam would be playing Christian Grey opposite Johnson's Anastasia Steele. The film centers on a young college woman who gets involved in a bondage relationship with a wealthy man.
Producer Michael De Luca explained that there was "incredible chemistry" between the pair of actors. He said, "Auditions were stunning."
Johnson has previously had small roles in "21 Jump Street," "The Five-Year Engagement" and "Beastly."
 
"Fifty Shades of Grey" will be produced by Universal for release in August 2014.