Mel Gibson Tells Jay Leno He Has 'A Little Bit Of A Temper'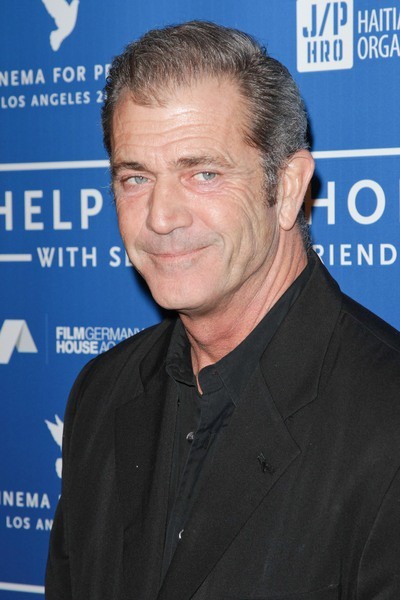 Mel Gibson talked about his ongoing feud with screenwriter Joe Eszterhas when he appeared on "The Tonight Show With Jay Leno" on Friday. In his first TV interview since the scandal broke, Gibson joked, "Maybe you don't know this about me, but I've got a little bit of a temper."

The actor said he is still upset his former friend recorded him losing his temper during a vacation at the star's holiday home in Costa Rica. Eszterhas released audio of the foul-mouthed Gibson ranting during a dinner he hosted for the screenwriter and his family. Eszterhas's teenage son had recorded Gibson's screaming fit on his iPhone.
 
The release of the audio came just a week after Eszterhas appeared on TV news shows reprimanding Gibson for his behavior in front of his son. Prior to that, the screenwriter fired off a nine-page letter criticizing Gibson, accusing him of being an anti-Semite for heated remarks he had made.
 
The actor responded by telling media outlets that the screenwriter was just bitter because Warner Bros. bosses had turned down his script for a movie Gibson is hoping to make about historical Jewish hero Judah Maccabee.
 
He got serious when Leno quizzed him about the audio, adding, "Has it really come to the place where you can't blow off steam in your own home, even if you're justified?
 
"If he (Eszterhas) put half as much time and effort and creativity and imagination into a screenplay, which he was supposed to write, as he did into that letter, we wouldn't be having this conversation... It's kind of like you build a house, you hire a guy to put a roof on it, he comes over and eats lunch and talks about the roof, and then you get rained on all night. Wouldn't you be kind of peeved?"
 
Gibson reminded Leno that he had already written an open letter to Eszterhas apologizing for losing his temper and saying some things he regretted, adding, "I guess it wasn't good enough. Sorry... I shall pray for him."
Meanwhile, in February Gibson completed a course of court-ordered anger management therapy as part of his probation from a misdemeanor battery charge, relating to an alleged attack on ex-girlfriend Oksana Grigorieva in 2010