Megan Fox's 'Unattractive Girl' Comment Was Lost In Translation; 'I've Never Made Vapid Self-Serving Comments,' She Says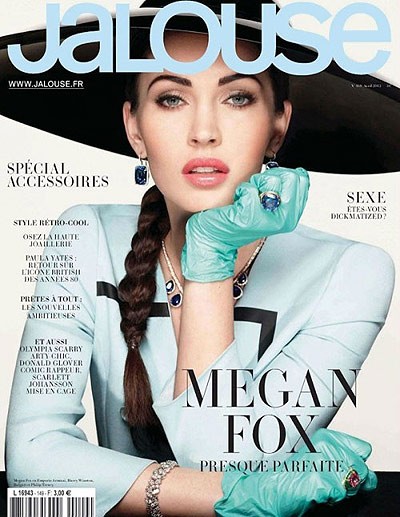 Megan Fox took to her Facebook page on Friday to address comments she made in France's April issue of Jalouse magazine.

The sexy Transformers star told Jalouse, "I live well with my image. I cannot complain... I would not trade my place with an unattractive girl."

But Megan says her words were lost in translation when the quote started showing up in articles on the web.

"Before this starts to circulate and spin into something else I want to address a "quote" that has started to run from an interview I did with a French magazine called Jalouse," she said in a statement via Facebook.

"The quote reads 'i wouldn't trade my place with an unattractive girl'

"Sigh. The actual comment, the context and it's intention are grossly distorted and misrepresented here. I gave this interview in English obviously, it was then translated to French and now back into English.

I've never made vapid self serving comments and in contradiction am uncontrollably self deprecating.

While Megan has had a habit in the past of sticking her foot in her mouth; she does say in her interview (again, in English translated to French translated back to English) that she hates "taking pictures" and "never looks" at photos of herself from her shoots.

The actress is rumored to be pregnant and expecting her first child with husband Brian Austin Green; however that story originated with Star magazine and has yet to be confirmed.