Megan Fox Wears Sexy Thigh-High Boots While Christmas Shopping In West Hollywood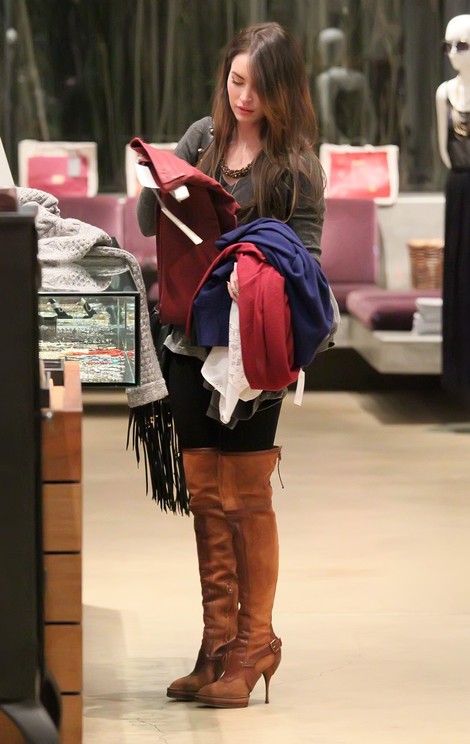 We spotted Megan Fox shopping for some Christmas gifts at Madison boutique in West Hollywood yesterday.  The actress wore brown leather heeled boots, black stretch pants, and a gray sweater.
Megan recently made her Broadway debut. Earlier this month she participated in "The 24 Hour Plays," which gave a group of actors, writers and directors 24 hours to come up with a script and prepare it for the stage. She starred in short play "The Maid" opposite Paul Bettany, Sarah Silverman and Tracy Morgan.
Megan stars in several upcoming films such as "This is Forty," "The Dictator" and "Fathom."  Her recent movies, including "Passion Play" and "Jonah Hex," flopped at the box office.