Megan Fox Wears A Tight Mini Dress On 'This Is Forty' Set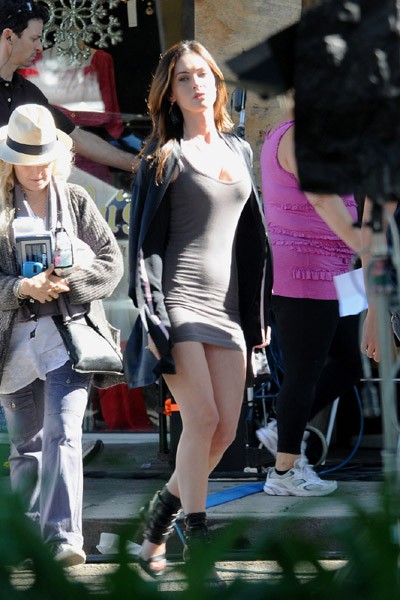 We spotted Megan Fox wearing a gray form-fitted mini dress on the set of "This Is Forty" in Los Angeles yesterday. The slim star can't hide any bumps in that little number!
The film is helmed by Judd Apatow, who made "Knocked Up" and "The 40-Year-Old Virgin." Paul Rudd and Leslie Mann are reprising their "Knocked Up" characters Pete and Debbie.
"This Is Forty" also stars Albert Brooks and John Lithgow. The film is set for a summer 2012 release.