Megan Fox Was 'Provoked' By Dominic Monaghan In Eminem Video

Dominic Monaghan provoked Megan Fox while filming Eminem's "Love The Way You Lie" music video - because he was determined for the beauty to "get angry" and "smack" him.

The couple portray Eminem and his ex-wife Kim Mathers during their tumultuous and violent relationship and the British actor reveals he was so dedicated to the shoot, he shaved his head to play the rapper and asked Fox to call him Slim - the hip-hop star's nickname.

And he admits he was more focused on taunting his co-star than their steamy clinches.

Monaghan tells EOnline.com, "You try to make it as real as possible. I tried as hard as I can to find things that would press her buttons and use those to get her angry. I wanted her to be on me and smack the hell out of me, which she proceeded to do.

"I busted myself up punching the walls, punching the mirror and all that kind of stuff. You come home at night and you're tired. You don't go home at night feeling all stoked that you got to make out with some cute girl.

"It's work. You have to understand that cameras are being pointed at you and they're in your face and people are telling you to move this way or move that way. It's not terrible work, but it is work."
Watch Eminem's new video right here on Starpulse.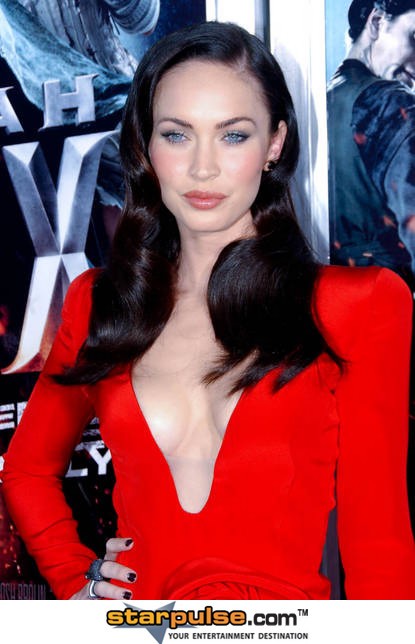 Click for more great Megan Fox pictures: