Megan Fox Tries To Film One Movie A Year – 'It's So Hard Being A Working Mom'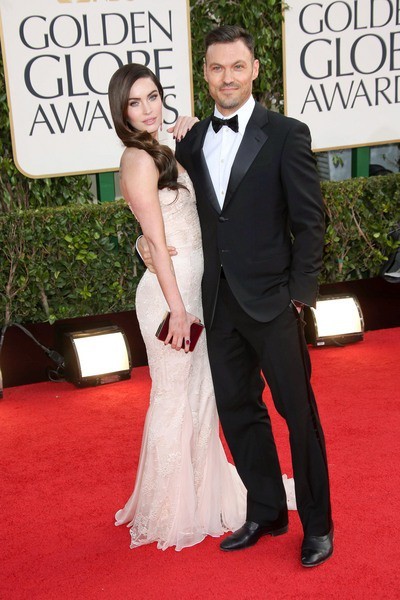 Megan Fox has revealed her heart isn't in acting anymore, now that she has a pair of sons to raise.
In an interview with Parents magazine, the (human) star of the upcoming Teenage Mutant Ninja Turtles says, "I've never been an extraordinarily ambitious girl or career-oriented, but especially once I got pregnant with my first son and now [having] my second, it's so hard to be a working mom especially when your heart is not in your work, when your heart is with your family."
It does sound like Fox has completely shifted to parenthood, saying she only wants to shoot "one movie a year because I have to invest in their future and I have to be able to pay their way through college and be able to provide for them," as well as looking for projects close to home "so I can shoot in and out in 10-20 days. It's all about trying to spend as little time away from my kids as possible."
The actress says its "total chaos" raising two children under the age of two, especially since the actress revealed "I don't let them watch TV… As a mom it's hard because I don't feel like I'm ever giving either one of them 100% of my attention or 100% of myself, so I carry a lot of guilt. Do they each understand how special they are and how much I love them?"
You can read her full interview here.