Megan Fox Still Doesn't Look Pregnant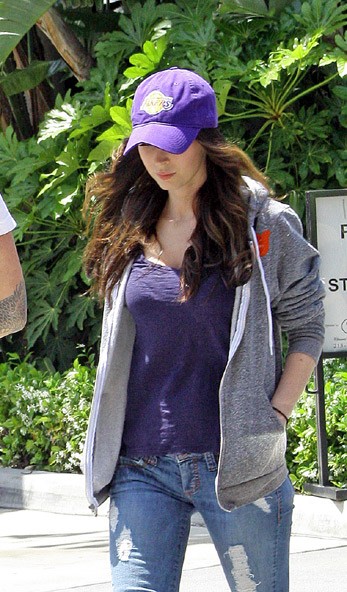 Although a "source" confirmed to E! Online last week that Megan Fox is pregnant, she doesn't look like she's expecting. We spotted the actress with her husband Brian Austin Green leaving the Lakers Game at the Staples Center in Los Angeles yesterday.
Megan wore jeans, a gray sweatshirt, purple blouse and matching baseball cap. Maybe she's just one or two months along and that's why we can't see a bump? Or maybe the rumors were just that - rumors.
The couple has been dodged by pregnancy gossip for months (just like Kate Middleton, Duchess of Cambridge).  Megan stars in the upcoming film "This Is 40."
See more photos of Megan...