Megan Fox Sizzles In The February Esquire, Says 'We Should All Believe In Leprechauns'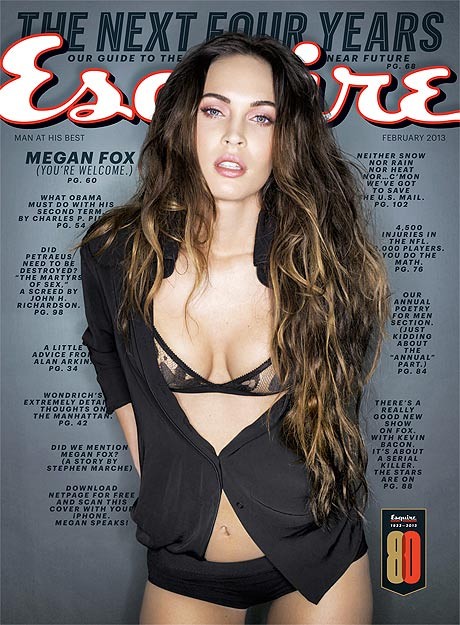 Megan Fox believes in Leprechauns. She also believes in Bigfoot, aliens and that we're living in the end times.

The sexy Transformers star is featured in the February issue of Esquire magazine, looking amazing since giving birth to son Noah in September.

Fox sat down with writer Stephen Marche, who heaps praise on the star's beauty and resume ad-nauseam. Marche refers to her as one of Hollywood's last "bombshells", calls her "flawless" and heaps on the praise of her appearance-- a bit ironic considering Megan's been a bit jaded toward her sex-symbol image thanks to the iconic promotional image of her bending under the hood of Shia LaBeouf's Camaro Bumblebee in Transformers.

"I felt powerless in that image... It ate every other part of my personality, not for me but for how people saw me, because there was nothing else to see or know," she says. "That devalued me. Because I wasn't anything. I was an image. I was a picture. I was a pose."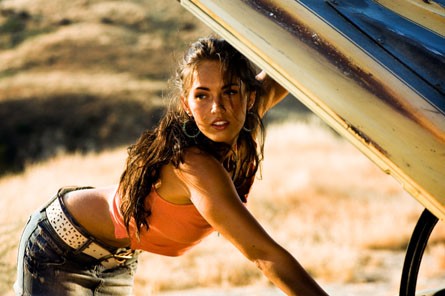 Megan, a devout Pentecostal, also believes that the prophecies in the Bible's Book of Revelation have begun.

"I've read the Book of Revelation a million times. It does not make sense, obviously. It needs to be decoded," she says. "What is the dragon? What is the prostitute? What are these things? What is this imagery? What was John seeing? And I was just thinking, What is the Antichrist?

"When war breaks out in the Holy Land, like it is right now, if that is a sign of the immediate end times, then where are the other signs? Is it possible that it's the Internet or fame itself or celebrity?"

But that's not the strongest belief she holds.

"I like believing. I believe in all of these Irish myths, like leprechauns," she says. "Not the pot of gold, not the Lucky Charms leprechauns. But maybe was there something in the traditional sense? I believe that this stuff came from somewhere other than people's imaginations. We should all believe in leprechauns. I'm a believer.
"You and I are humans, this is not all of it. This cannot be, because we are so disappointing. Would you not be so much more interested in finding out that bigfoot existed than in watching a really good movie? I believe in aliens. I am childlike in my spirit, and I want to believe in fairy tales."

Check out Megan's very interesting interview in the February Esquire and at Esquire.com, it's a definite must-read.