Megan Fox Shows That Girls Can Be Gamers, Too, In 'Call Of Duty: Ghosts' Promo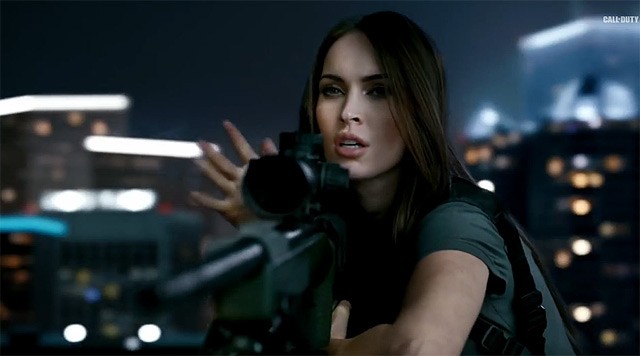 Megan Fox stars in a new minute-and-a-half promo for "Call of Duty: Ghosts" dubbed "Epic Night Out," in which there's guns, guns and more guns.

The self-proclaimed geek (she's a big fan of comic books, sci-fi and video games) shows up about midway through the action, in which four very non-military looking dudes blast their way through a post-apocalyptic Las Vegas to the tune of Frank Sinatra's "I'm Gonna Live Till I Die."

Megan bails the guys out of a hairy situation by destroying a drone while one attempts to hit on her.

The new ad is a live action take on online gaming, something Megan's very familiar with.

During a 2011 interview with Collider, the actress, who stars in next year's live action version of Teenage Mutant Ninja Turtles, is a big fan of another first-person shooter: "Halo".

"I have a complete addiction to that game. It is sick," she told the website. "I have (spinoff) 'Halo: Reach', but I am playing online. I don't really play in story mode anymore."

Ghosts is the latest game in the series and includes female soldiers for the first time -- good news for women like Megan who enjoy kicking some digital ass.

"Call of Duty: Ghosts" arrives November 5.