Megan Fox Reads 'Fifty Shades Of Grey' To A Dolphin In New Laptop Commercial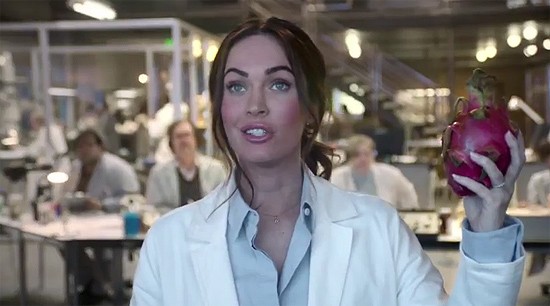 Megan Fox is showing off her love of dolphins and her intellect in a new video for Acer computers.

The Transformers star helps a group of scientists with their quest to communicate with the aquatic mammals in the film after she spots and sets free a pair of lobsters in a restaurant fish tank while chatting with her agent.

"Behind Megan Fox's impossibly, almost absurdly attractive exterior, lies a deep love of marine biology," the video's description reads; "Watch her as she explores the beautiful world of the dolphin and, frankly, makes it even more beautiful."

There's even a behind-the-scenes video with Megan (which runs about three times longer than the actual film, and Megan explains why she took the role in the short film.

"I decided to do the short movie with Acer because I am sort of a technology geek in real life... especially I love video games, [and] I'm into computers..." she says.

Check out both videos below...