Megan Fox Posed For Sexy Sharper Image Ads While She Was Four Months Pregnant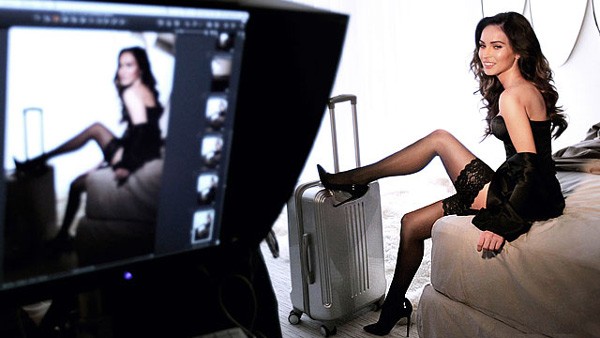 New mom Megan Fox showed her red-hot curves in a few print ads for electronics innovator The Sharper Image earlier this year, and according to People.com she was four months pregnant when she shot the photos.

"I have always been a bit of a gadget geek and into different types of technology," the Transformers star said in a statement. "The campaign is a good fit for me because I love electronics."

Megan gave birth to a son, Noah, on September 27, and announced the news on her Facebook page last week.

"We have been very lucky to have had a peaceful few weeks at home, but I would like to release this myself before others do. I gave birth to our son Noah Shannon Green on September 27th. He is healthy, happy, and perfect," she wrote.

Megan is the face of The Sharper Image's new "Guys Love Gadgets" campaign, which is part of its focus for the 2012 holiday shopping season.