Megan Fox: No More Bikini Pictures Or Sexy Movie Roles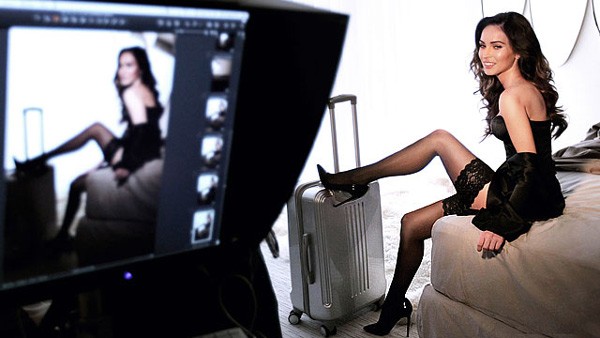 Megan Fox has some upsetting news for the millions of men (and women) who worship her: she's worried about how her baby son Noah's friends might treat him when he gets older if she keeps up her sexy image -- so she says she plans on covering up more in the future.

Megan, who stars in Judd Apatow's upcoming This Is 40, says that motherhood has changed her enough so that she's decide that sexy photo shoots, questionable movie roles and just being spotted on the beach in a bikini are things of the past.

"It changes your perspective about being overly sexual in a film when you have a baby," she tells Britain's Daily Mirror. "I'm going to be more cautious about choosing films because I'm already thinking about when he's in school and his friends are going to be showing him my photo shoots with me in a bikini and he's going to be horrified. So that will deter me from making some of the choices I made before."

Once named "The Sexiest Woman in the World", Megan says she only gained 23 pounds while carrying baby Noah, whose Biblical name reflects her return to her religious beliefs after the period in her life in which she broke with her religious upbringing.

"I went through a stage in my early 20s when I was very rebellious against how I was raised and I wasn't worried about faith or religion but now, maybe because of getting married and wanting to have a family," she says; "I've come back full circle."

Megan says that having an infant has been difficult on her and husband Brian Austin Green, neither of whom have been getting much sleep since his arrival. But she says she wouldn't change a thing.

"I don't receive the same satisfaction from my career as I do from being a mother so I'm really happy," she says.

Read the rest of Megan's first interview since giving birth in September at the Britain's Daily Mirror.co.uk.