Megan Fox Is Stunning In The March Marie Claire UK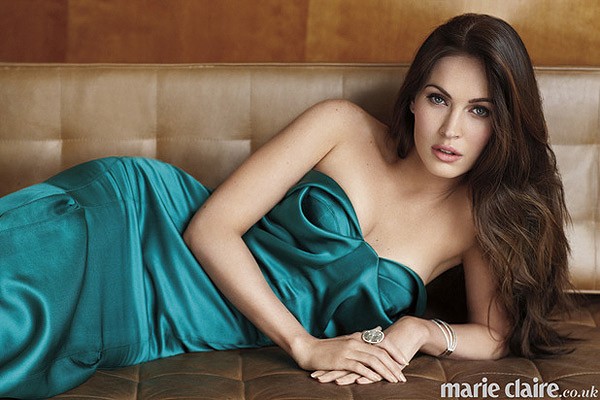 Megan Fox might not have plans to do any more sexy lingerie & bikini pictorials or take any more racy movie roles since giving birth to her first child, Noah, last September; but if her latest pictorial is any indication -- she doesn't need to.

Fox is dazzling & classy in her new shoot for Marie Claire UK.

The star of Judd Apatow's latest film, This Is 40, shows off her amazing post-baby body in the new issue, out January 31.

These days, motherhood is the star's number-one priority.

"I recognize the blessings when they come - like, I recognize I'm so lucky to work with Judd - but the ultimate satisfaction for me is being with my son," she says. "All I wanted to do my whole, whole life was to have a baby and, now, I've finally done it.

"I just want to give Noah as much of myself as I can. And I want to have more kids. This is where my heart is. It's very hard for me to do this stuff, because I feel like this isn't my job any more. My job is to be with him."

And sorry guys, but life with husband Brian Austin Green couldn't be better.

"I just think we got lucky," she explains."I believe he's my soulmate. But that doesn't mean it doesn't take work, because we are very, very different... He really is amazing."

Despite saying she plans to tone down her pictorials, Megan recently did a very sexy shoot for Esquire magazine. Her interviewer, Stephen Marche, even gushed over her beauty in his piece; just like co-star Leslie Mann did while promoting This Is 40.

"Megan just has great boobs. Better boobs than I've ever seen in my life," Mann told Yahoo Movies in December.

Check out more of Megan in the March issue of Marie Claire UK and at MarieClaire.co.uk.