Megan Fox Eager To See 'Transformers 3'

Megan Fox is planning to see the next "Transformers" movie - but admits it will be "weird" seeing Rosie Huntington-Whiteley as Shia LaBeouf's love interest.

The actress opted out of the third film earlier this year following ongoing criticism from crew members about her working attitude on the first two pictures.

British model Huntington-Whiteley was announced as the new female lead - and the brunette beauty is eager to see her replacement on the big screen when the film hits theatres in 2011.

Fox tells MTV News, "I will see it. I'm gonna see it. I might be a little jealous when I see somebody kissing my Shia, wearing my jeans that I... already had been fit (sic) for. It's kind of weird, actually."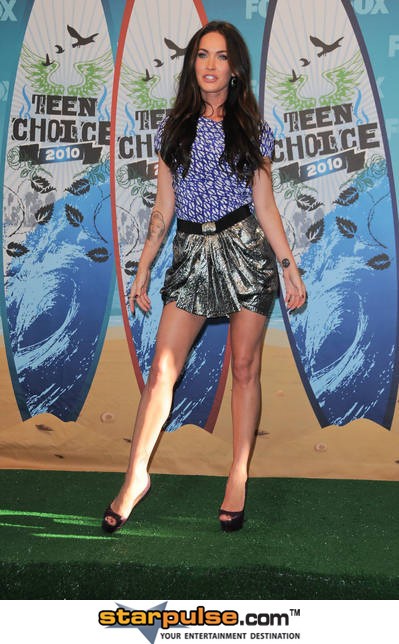 Click for more great Megan Fox pictures: