Megan Fox Ditches Her Vegan Diet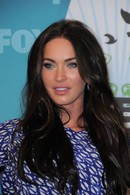 Hollywood bombshell Megan Fox has given up her vegan diet after losing too much weight on the strict regime.

The Transformers actress saw her waistline shrink after giving up bread and dairy products, so she decided to adopt a new eating plan - which allows her to indulge in "everything".

She tells Amica Magazine, "For a year and a half, until about four months ago, I followed a strict vegan diet based on raw fruits and vegetables, no bread, sugar and coffee. But I had lost too much weight."

"So now I eat a bit of everything. I train three times a week doing circuit training with my trainer Harley Pasternak."