Megan Fox Compares 'Unreliable' Lindsay Lohan To Marilyn Monroe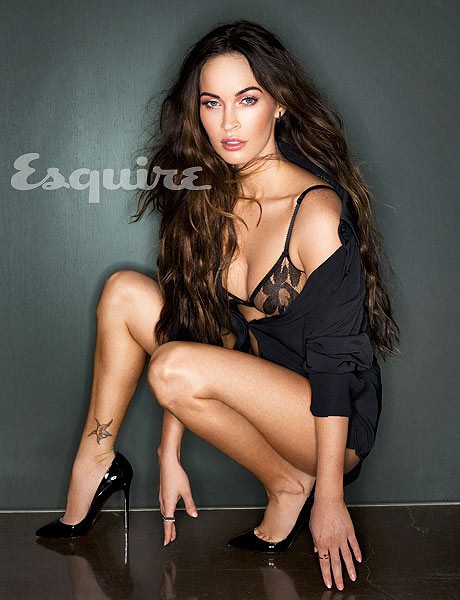 Megan Fox has a scorching hot post-baby feature in the February issue of Esquire magazine, and the actress explained why she decided to have the distinguishing tattoo of Marilyn Monroe removed from her forearm.

The new mom says that she learned more about her former hero and decided that she no longer wished to be associated with the iconic star.

"I started reading about her and realized that her life was incredibly difficult. It's like when you visualize something for your future. I didn't want to visualize something so negative," she explains.

Transformers star compares Monroe's woes to those of her Confessions of a Teenage Drama Queen co-star Lindsay Lohan.

"She wasn't powerful at the time. She was sort of like Lindsay," she says. "She was an actress who wasn't reliable, who almost wasn't insurable... She had all the potential in the world, and it was squandered. I'm not interested in following in those footsteps."

Megan says she's also planning on losing a few of her other tattoos, including the long quote on her ribcage, which she thinks is "stupid" now and reads: "There once was a little girl who never knew love until a boy broke her heart".

Ironically, Lohan has quotes from Monroe tattooed on both of her forearms; and her January/February 2012 Playboy shoot channeled the Tom Kelley-shot nude photoshoot the Some Like It Hot star did back in the 1940s that were published in the very first issue of Playboy magazine ihn 1953.

And, just to take things full circle -- Playboy founder Hugh Hefner worked for Esquire before creating his men's magazine.