Megan Fox & Amanda Seyfried Lesbian Kiss Video

Everyone's buzzing about
Megan Fox's
girl on girl kiss in her new movie,
Jennifer's Body
. Once the internet got wind of it, fanboys dreamed of Fox making out with
Mean Girls
/
Mamma Mia!
hottie
Amanda Seyfried
. Fox has a different perspective on the scene.
"I think the most ridiculous thing that I shot in the movie was my makeout scene, the girl on girl kiss with Amanda," she said.
Fox plays Jennifer, a high school cheerleader who murders boys. She seduces her best friend (Seyfried) when the BFF gets wind of her killings. Aside from kissing, Fox said she dominated Seyfried on the set.
"I think that we sort of fell into our actual characters. Subconsciously [for me], did you do it on purpose? I don't know. I kind of took over and was the more aggressive one in the relationship with Amanda. I think we got along in a very interesting way and took that to screen."
Watch Megan Fox's lesbian kiss here:


Megan Fox playing a maneater doesn't seem like a stretch. She could have her way with any of her fans, which would be just about everyone. Fox just went for it in the movie.
"You don't really prep for it. I just sort of flew by the seat of my pants and hoped that it all worked out in the end."
Jennifer's Body opens Friday.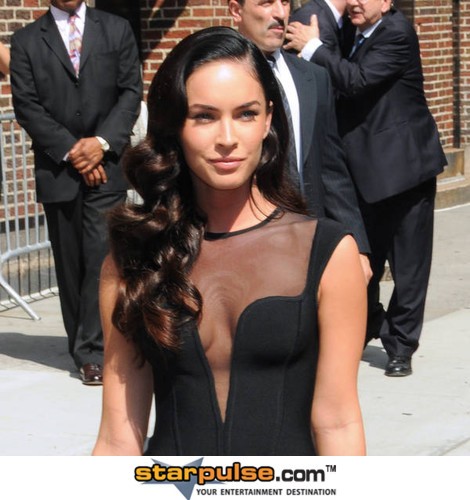 Image © Janet Mayer / PR Photos
Story/Interview by
Fred Topel
Starpulse contributing writer
(Starpulse in Hollywood)
: Every week, Hollywood's biggest stars are meeting in the hot spots and Starpulse is there.