'Megamind' Was More Challenging Than Tina Fey Or Will Ferrell Thought

Tina Fey's action sequences in new animated movie Megamind were so demanding, the funny lady would "hyperventilate" in the recording booth.

The 30 Rock star provides the voice for news reporter Roxanne Ritchi in the new family comedy, and admits the recording process was much more of a challenge than she had anticipated.

She tells MTV.com, "Having to imagine that you're up on top of a building and falling off, and being caught and swept back up, and trying to imagine all that. I can say that every time we had to do that stuff, I would kind of hyperventilate and get a little lightheaded."

Her co-star Will Ferrell reveals he also struggled behind the scenes, but embraced the "creative freedom" working alone allowed him.

He adds, "(You) almost pass out (but) you can kind of look at it a lot of different ways. You are isolated, you're slightly on this island. But at the same time, you get this huge amount of creative freedom in terms of you can kind of go anywhere you want to. And that's the huge selling point of working on something like this."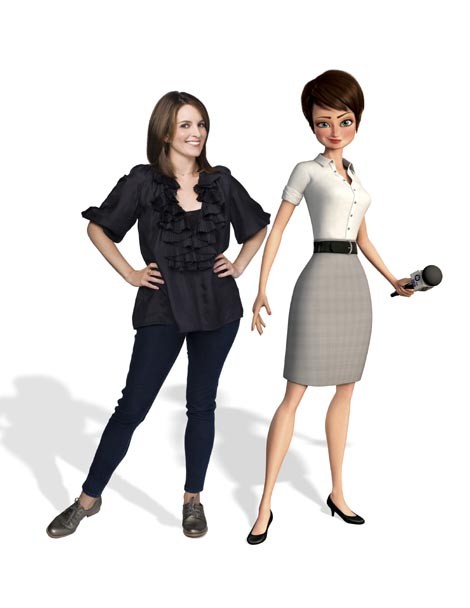 Click for more great Will Ferrell pictures: