'Megamind' Tops Box Office Again

Will Ferrell and Brad Pitt's animated movie "Megamind" has continued its reign over the box-office for the second week running - sending its total profits soaring to $90 million.
 
The 3D DreamWorks movie, which also features the voices of Tina Fey and Jonah Hill, landed at the top of the movie countdown after making just over $30 million this week.
 
Denzel Washington and Chris Pine's new action thriller "Unstoppable" bumped Robert Downey, Jr.'s "Due Date" from two to three. The films earned a respective $23.5 million and $15.5 million.
 
New sci-fi thriller "Skyline" opened in fourth place with $11.7 million.
 
Meanwhile comedy "Morning Glory," starring Rachel McAdams, Harrison Ford and Diane Keaton, rounds out the top five, raking in $9.6 million in its opening weekend.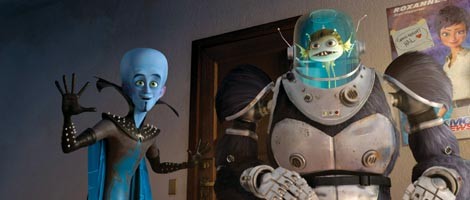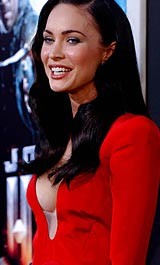 CHECK THESE OUT!
Ke$ha's 9th grade yearbook picture is nauseating. (Buzzfeed)
Taylor Momsen was cuter when she was three. (PopEater)
Looking to get that hot guy's attention? Wear red. (Lemondrop)
21 Awesome Tattoos of 80s TV Stars (Maxim)
HEADLINE (Lemondrop)
And we thought looking at Snooki was a valid form of birth control... (PopEater)


Links from all over the web, right here on Starpulse!