Meg Ryan & John Mellencamp Cuddle & Kiss In Romantic Rome (Photos)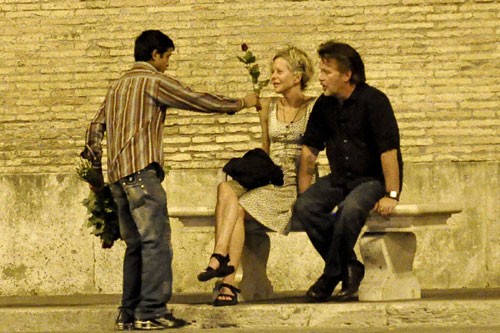 Meg Ryan and boyfriend John Mellencamp enjoyed a romantic evening together in Rome, Italy, last night.
The couple strolled arm in arm and shared a kiss as they sat on a bench. The pair, however, refused a rose from a flower seller, reportedly saying romance is dead.  It doesn't like that to us!
Meg stars in the upcoming film "Long Time Gone" about a broken family that finds their relationships to one another changed by a new arrival in the household.