Meet 'Dancing With The Stars' Troupe Member Sharna Burgess
The action is really heating up as we draw closer to the official 'Dancing With the Stars' All-Star Season Cast announcement!  Who will the stars be? Who will the pros be?  And are Maks and Peta really dating!?
One of my favorite elements in recent seasons has been the incorporation of the 'Dancing With the Stars' troupe! Most of our brightest and most recent stars have come from the troupe and I 'd like to introduce you to one of my faves, Sharna Burgess.
Sharna has SO much going on.  She was just in London promoting "Street Dance 2 3D", which was just recently released and she served at lead Latin Choreographer.  And she's been crazy busy doing dance workshops and participating in the NOH8 campaign.  Not to mention she has appeared in or choreographed countless music videos and incredible live performances.
I invite you to get to know Sharna better by watching my sit down interview with her for Dance Junkies TV. Enjoy:)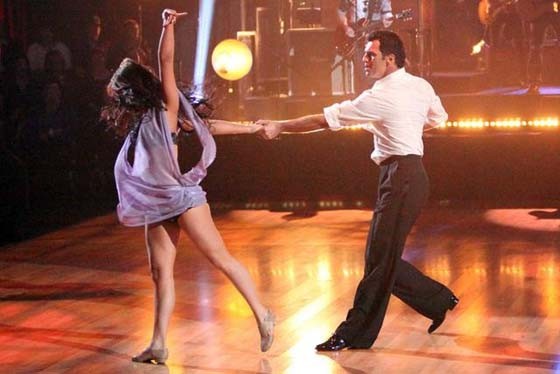 Tony Dovolani and Troupe member Sharna Burgess, on "Dancing with the Stars the Results Show,"