Meek Mill Donates $10,000 To His High School After Hearing It Will Close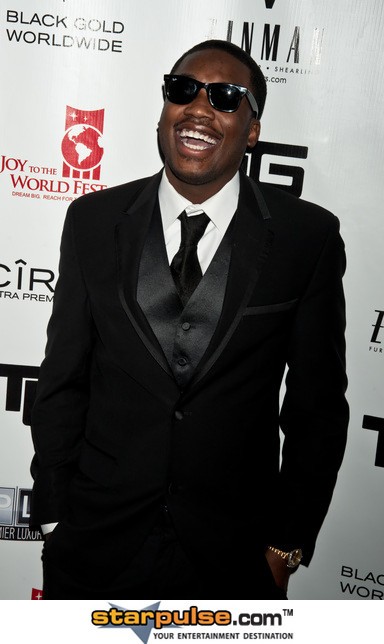 Rapper Meek Mill is giving back to his local community by donating $10,000 to his alma mater high school after hearing that the facility is due to close.

The "Ima Boss" hitmaker, real name Robert Williams, discovered the plight of Strawberry Mansion High School and leaped into action, also giving the high school basketball team his sponsored Puma basketball shoes.

Mill's move to donate to the local school comes after Superintendent William R. Hite Jr. announced that the district was looking to close over 37 facilities in the Philadelphia area, forcing kids to commute further distances and learn in larger classrooms, according to allhiphop.com.

The star was shocked by the announcement and insists that the change, which will affect around 17,000 children, will be the worst thing to happen to his home town.

He took to his Twitter.com page to tell fans about his dismay and writes in a post, "They (the authorities are) about to close down 37 schools in Philly (Philadelphia)... They (are) gone (going to) have kids from different hoods (neighbourhoods) going 2 (to) schools in different hoods (neighbourhoods) # problems... gone (going to)be the worst thing 2 happen 2. Philly!"