Medicinal Marijuana Shop Opens For Business In This Week's New 'South Park'

Cartman's favorite restaurant has been shut down and a store that sells medicinal marijuana moves in on an all-new episode of "South Park" titled "Medicinal Fried Chicken," premiering on Wednesday, March 31 at 10:00 p.m. on Comedy Central.

State Law in Colorado says it's legal to smoke pot if you have a physician's reference.  Randy is the first-in-line to buy some, but he's turned away because there's absolutely nothing wrong with him.   Randy is desperate to get a medical excuse to smoke some weed but, meanwhile, Cartman will do anything to get his beloved fried chicken restaurant back.

Launched in 1997, "South Park," now in its 14th season, remains the highest-rated series on Comedy Central.  "South Park" repeats Wednesdays at 12:00 a.m., Thursdays at 10:00 p.m. and 12:00 a.m. and Sundays at 11:00 p.m. and 2:00 a.m.
Co-creators Trey Parker and Matt Stone are executive producers, along with Anne Garefino, of the Emmy and Peabody Award-winning "South Park." Frank C. Agnone II is the supervising producer. Eric Stough, Adrien Beard, Bruce Howell, Vernon Chatman, Bill Hader and Erica Rivinoja are producers. "South Park's" Web site is www.southparkstudios.com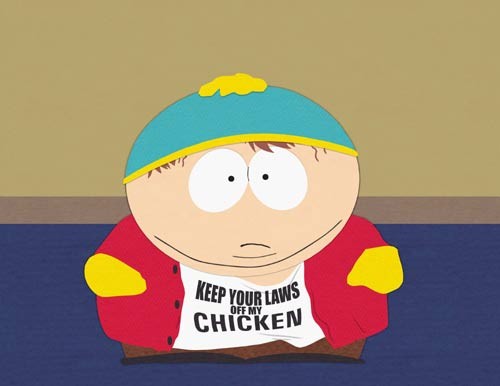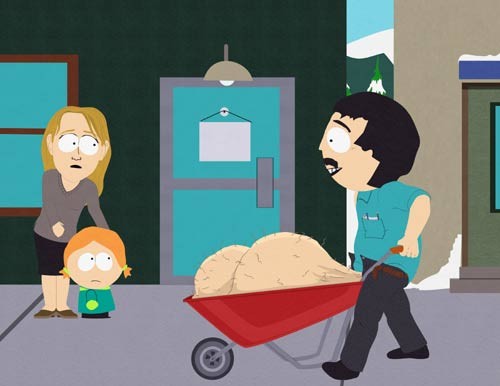 Click for more great "South Park" pictures: