Medical Marijuana Dispensary Given The 'Green Light' At Cypress Hill Festival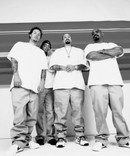 Rappers Cypress Hill have scored a coup at their upcoming SmokeOut festival in California - the owners of a medical marijuana dispensary will be in business on site.
 
The group will take the stage alongside MGMT, Incubus and Erykah Badu, among others, at the event in San Bernardino on Saturday, but the live music won't be the major talking point. Peace in Medicine bosses have been given permission to sell pot onsite. Promoter Chang Weisberg tells Spinner.com he's convinced his festival will lead the way to all major musical events becoming marijuana-friendly sites.

He says, "It's not too far from the future right now where you could see responsible 21-and-over use of medical marijuana. If we can harness this particular industry, be a positive advocate and help create policy, this could have a substantial change on my business. That means it will have a big impact for musicians as well."
 
Weisberg insists his reputation for organizing trouble-free events in San Bernardino and a medical marijuana expo he staged at last year's SmokeOut helped him land the deal this year.

He adds, "When we reintroduced the SmokeOut last year, we brought a medical marijuana expo onsite, and its objective was education, activism and compassion. Cypress and Guerilla Union threw ourselves into an industry to become an active advocate, meaning we did a lot of research and outreach - actually going out and speaking with the leadership and policymakers last year. (It was) definitely a step in the right direction."

A statement from Cypress Hill reads, "We see consumption onsite at SmokeOut as a huge step toward protecting and enabling patient rights. It happens far too often where patients are messed with and arrested for possession of less than an ounce of medicine. Here at SmokeOut, our fans can exercise their rights without fear or intimidation. By having safe and compassionate consumption at SmokeOut, we're hoping to set a viable precedent for music festivals and the community. We hope it inspires others to take that step and help further the movement."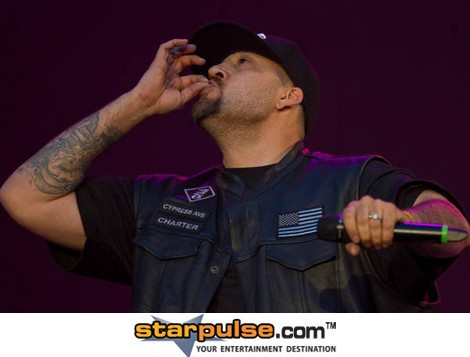 Click Here For More Cypress Hill Pictures