Media Mogul Rupert Murdoch Files For Divorce From Third Wife Wendi Deng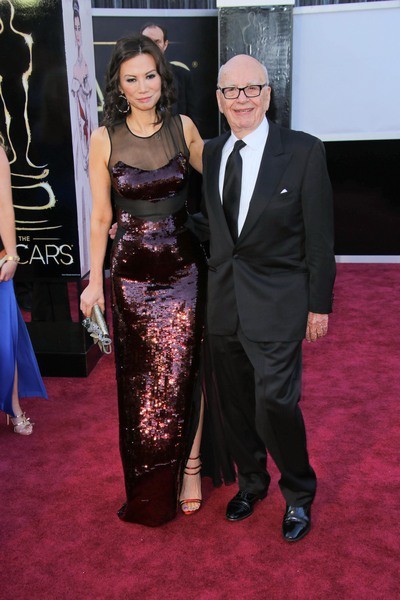 Billionaire media tycoon Rupert Murdoch has filed for divorce from third wife Wendi Deng after 14 years of marriage.

Murdoch filed papers at the New York Supreme Court on Thursday, claiming that their marriage had crumbled beyond repair.

"The relationship between the husband and wife has broken down irretrievably," a spokesperson for the 82-year-old said in a statement.

Deng, 38-years his junior, is credited with changing his image over the last decade or so, indroducing him to the likes of Facebook founder Mark Zuckerberg and Jack Dorsey, one of Twitter's co-founders.

The couple, who met at a company party in Hong Kong in 1997, married in 1999 a month after his divorce from second wife Anna Torv (not to be confused with actress Anna Torv, who is actually her niece) was settled. They have two young daughters, Grace, 11, and Chloe, nine. Grace's godfather is former British PM Tony Blair, while Chloe's godparents are Australian stars Nicole Kidman and Hugh Jackman, both close friends of Deng.

Two years ago Murdoch's wife defended him from a pie-throwing protester at a British Parliament hearing over the phone hacking scandal related to his News Corp. media empire.

The couple has a prenuptial agreement in place, which includes two additional agreements made in 2002 and 04.

Murdoch's divorce from Torv, to whom he was married for 32 years, was the second costliest divorce in history, costing him $1.7 billion in assets and another $100 million in cash, according to Britain's The Guardian.