'Medabots: The Complete First Season' Charges Onto DVD Jan. 22

"Get ready to Robattle!" On January 22, 2008, Shout! Factory, in association with Nelvana Enterprises, will unleash
Medabots: The Complete First Season
on a 4-DVD set.
Enter the world of
Medabots
, where kids have the ultimate power -- and supercharged robots. Fueled with artificial intelligence and a specialized arsenal of high-powered weapons, the
Medabots
compete against each other in exciting Robattles, with the winners acquiring
Medaparts
from the defeated
Medabot
. But more than anything else, these challenges are about courage and mind power, where the soul of the
Medafighter
and
Medabot
combine to emerge victorious.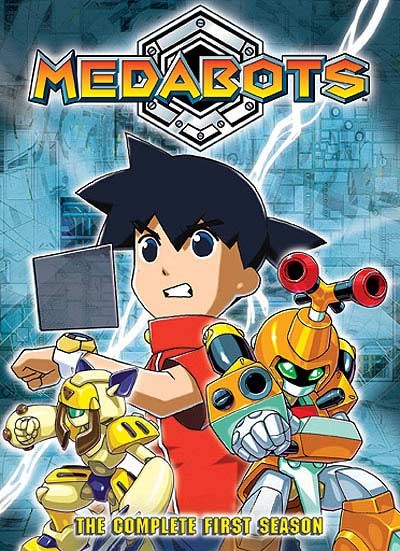 Shout! Factory is a diversified entertainment company devoted to producing, uncovering and revitalizing the very best of pop culture. Founders Richard Foos, Bob Emmer and Garson Foos have spent their careers sharing their music, television and film faves with discerning consumers the world over. Shout! Factory's DVD offerings serve up classic, contemporary and cult TV series, riveting sports programs, live music, animation and documentaries in lavish packages crammed with extras. The company's audio catalog boasts GRAMMY®-nominated boxed sets, new releases from storied artists, lovingly assembled album reissues and indispensable "best of" compilations. These riches are the result of a creative acquisitions mandate that has established the company as a hotbed of cultural preservation and commercial reinvention. Shout! Factory is based in Santa Monica, Calif. Its fine products are distributed by Vivendi Visual Entertainment. For more on Shout! Factory, visit www.shoutfactory.com.