MC Hammer Joins Oakland's OWS Protest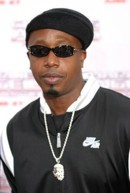 Rapper MC Hammer showed his support for political activists by joining an Occupy Wall Street-inspired protest in California on Wednesday night.

The U Can't Touch This hit-maker joined protesters in Oakland after reading about their Tuesday evening clash with officials, who wanted to clear them from the area.

In a post on his Twitter.com page, he writes, "The unabated abuse of the PEOPLE can never be tolerated! They were expressing systemic frustration and pain, peacefully."

And Hammer personally took to the streets on Wednesday to back the activists, who are calling for an end to corporate greed and social inequality.

He uploaded several photos from the site to his Twitter page and told his online followers, "We're here 14th & Broadway... peacefully assembled. It's about the People. #OccupyOakland."

The 'Occupy' initiative was originally created in New York to protest against Wall Street greed, but has since spread to cities across North America.