MC Hammer Distributes Food To The Poor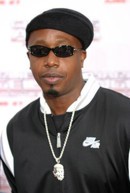 Veteran rapper MC Hammer donated his time to charity on Wednesday as he toured poverty-stricken areas of California to distribute food to the needy.

The "U Can't Touch This" hitmaker arranged for food trucks to deliver goods to Sacramento, Stockton, Merced and Oakland and he made sure to travel to each city to meet and greet locals as they picked up supplies for the holidays.

In a post on Twitter.com, the hip-hop star writes, "Trying to make it all work ..started at 5am..."