Mayte Garcia Returns For Second Season Of VH1's 'Hollywood Exes'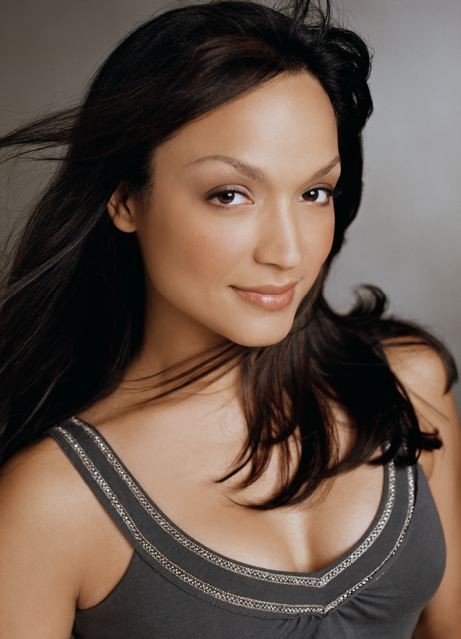 As one of the stars of VH1's Hollywood Exes, Mayte Garcia is breaking out of the shadow of her famous former spouse and reasserting herself as a multitalented woman in her own right. And that was her mission. "For years, I was married to a high-profile person who was also very protective about showing their life and stuff like that. When I got divorced it was really hard to be taken seriously as an artist," she confided to BFTV in an interview Monday. "I was hesitant as I went to do the show. But I figured you know, let me try it. I felt compelled to share myself and my family. You either like me or you don't. And it's been healing."
With the second season premiering, Mayte told us that she's "definitely" getting noticed for being a part of the show, which also features Jessica Canseco, Sheree Fletcher, Andrea Kelly, Nicole Murphy and new cast member Shamicka Lawrence. What's ahead in the sophomore season? "Not to give anything away, but for animal lovers, definitely look at me and Jessica," Mayte told us. "Humor, comedy, craziness with Andrea, the religious of course [with] Sheree, and the newly divorced, unfortunately, for Shamicka."
"The reality show also gives me opportunities to do other things. It's a platform to launch different things. For me, my focus is on acting and dancing," she continued. "People know me as being Prince's ex-wife, so that's one of the reasons I did the show, [to] highlight the fact that I'm a dancer and an actress."
Where should people start to see her work beyond Hollywood Exes? "I'd say Army Wives," said Mayte, who had the recurring role of Jennifer Connor in seasons two and three of the Lifetime series. "That was my favorite character that I got to play. Completely opposite of me. I'm also an Army brat, so being on that show was a big thing for me. And Firehouse Dog, that movie I did a couple years ago."
She's also got another project on the way: "William Levy, I'm doing a dance movie with him, which I'm excited about," she revealed. It's a perfect fit, considering that Mayte's dancing career is even longer than her acting one; when she was eight, she appeared on That's Incredible! as the world's youngest professional belly dancer, was part of Prince's backing group The New Power Generation from 1991 to 1996, and choreographed for Britney Spears in 2001.
Her personal life is just as fulfilling as her professional one. When she's not on screen, Mayte is working on something else close to her heart: helping animals. "I'm an animal fanatic," she said. "I actually have an animal rescue called Mayte's Rescue. I'm passionate about that."
Aside from helping out our furry and feathery friends, what else would she say she likes about herself? "I'm funny, I think," she continued. "I have a little temper but it's only because I'm passionate about certain things."
And she's enjoying that Hollywood Exes is giving her a chance to connect with a national audience for who she is and what she loves, rather than what characters she's played or who she was once married to. "People think because I was with Prince I'm all weird or majestical or whatever," she reflected. "They're like 'I don't know how down to earth you were and how normal you are.' It shows everything."
Hollywood Exes returns tonight at 10 PM ET/PT on VH1. You can also keep up with Mayte on Twitter (@MayteGarcia) and by visiting her official website (mayte.com).
(c)2013 Brittany Frederick. Appears at Starpulse with permission. All rights reserved. No reproduction permitted. Visit my official website and follow me on Twitter at @tvbrittanyf.