Mayor Of Halifax Delves Into Debate Over Chris Brown Headlining Concert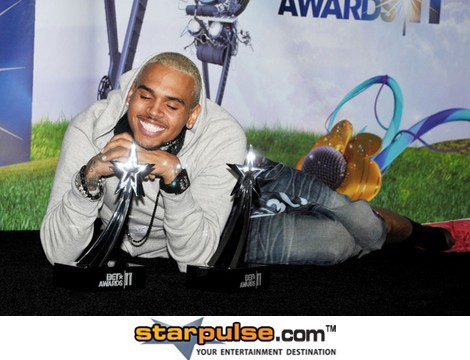 Chris Brown's upcoming concert in Halifax, Canada is facing further opposition after the city's mayor condemned organizers for hiring the notorious singer to headline the gig.

The 24 year-old singer has been announced as the top act at the upcoming Energy Rush concert on August 31st, but his addition on the bill has been met with a negative reaction from many members of the community.

The head honchos at telecommunications firm Rogers Communications, one of several sponsors of the show, retracted their support of the concert after Brown was announced as a headliner, and now the city's mayor, Mike Savage, has also voiced his opposition to the singer's inclusion in the concert.

He tells Canada's Chronicle Herald, "It makes me kind of sick, to be honest with you, that someone like this will be performing in Halifax. Those of us who are in public life - I'm in public life, he's in public life - you have to be responsible for your past actions, and I think it sends a very, very wrong message to everybody. I'm not keen on the city supporting this in any way."

Brown, who is on probation for assaulting his ex-girlfriend Rihanna is also facing a backlash from members of the public, who have started a petition calling for the singer to be removed from the bill.

On Saturday, the petition on Change.org, titled Stop Chris Brown Headlining Energy Rush, garnered more than 800 signatures in the two days after it was created.

A statement posted on the website reads, "As a city, (we) believe it reflects poorly on us to not only host such an artist, but to make him the headliner of this show. It says that as a city, we do not care for domestic abuse as long as you can write a catchy dance song."

A representative for Brown previously criticized the sponsor's decision to drop out of the performance, calling the singer's detractors "short-sighted and uninformed," adding, "Chris is an award-winning artist whose goal is to inspire and entertain. He engages in many philanthropic endeavors to support his community and communities worldwide... Chris strives to learn from his past and to grow as a person, as we should all do."

"Chris is looking forward to being a part of the Energy Rush Concert Series."