Maya Rudolph Confirms Fourth Pregnancy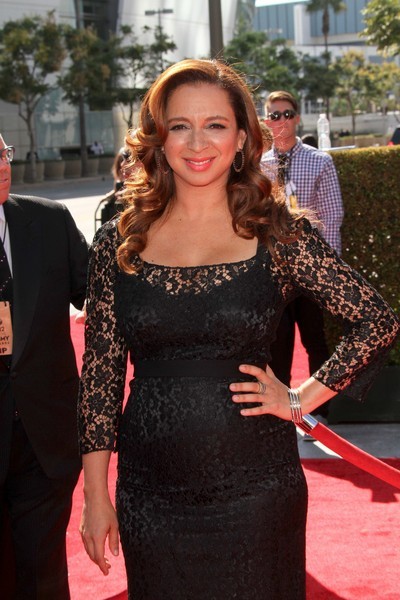 Saturday Night Live star Maya Rudolph has confirmed that she's expecting her fourth child.

The actress was rumored to be pregnant again back in February, but her publicist neither confirmed nor denied the news despite plenty of visible evidence.

Rudolph shared the news for the first time during the taping of an episode of Ellen DeGeneres's talk show, which will air later this month.

The 40-year-old star was joined by Chris Rock, David Spade,Kevin James,Adam Sandler and Salma Hayek to promote their upcoming film, Grown Ups 2, which is due in theaters July 12.

Maya says the baby is due this summer even though she looks ready to deliver any day now.

"It looks like sooner, but we'll see," she said.

Hayek added that Rudolph told her last summer that she's done having kids.

"I remember last summer she said, 'I can't believe I'm having three children. I'm never doing this again,'" she said.

"It's amazing how we forget," Rudolph added.

The Bridesmaids star and director Paul Thomas Anderson are parents to Pearl (7), Lucille (3) and Jack (21 months).