May DVD and Blu-Ray Highlights: 'Superman,' 'Fringe' and 'Teen Wolf'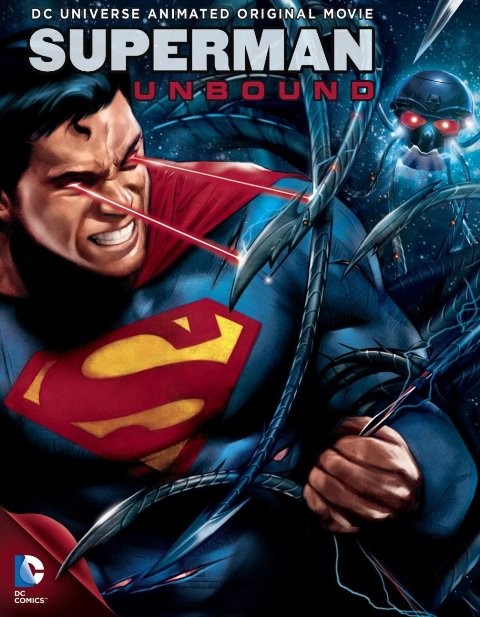 Here are some of the DVD and Blu-Ray highlights from May: Warner Premiere's Superman: Unbound, Warner Home Video's Fringe: The Complete Fifth and Final Season, and MGM's Teen Wolf: Season Two.
Superman: Unbound [Blu-Ray/DVD Combo Pack; also available on Blu-Ray, two-disc DVD Special Edition and single-disc DVD]: This latest DC Universe animated feature boasts an intriguing voice cast, led by Matt Bomer (White Collar) as Superman, which is amusing for the fans who'll recall that Bomer's name was one of those rumored to be up for the part with Superman Returns. Joining Bomer, who actually makes a solid Man of Steel, are Castle stars Molly Quinn and Stana Katic, and Fringe's John Noble. It's an ensemble that should appeal to TV geeks, but Superman: Unbound is a pretty decent romp as far as the DCU line goes. It's not the best of the long line of flicks but watching Superman vs. Brainiac is a vastly entertaining way to spend your time, especially when there's an excerpt from the Superman: Brainiac novel included. Other bonus features include two decent featurettes, a commentary track, and of course, a preview for the next movie up, Justice League: The Flashpoint Paradox. ($14.99; order your copy here).
Fringe: The Complete Fifth and Final Season [DVD; also available on Blu-Ray]: FOX's cult hit of a sci-fi series finally ended its run this year, and the final season DVD set is a nice way to wrap up the show. There's the necessary "sending off the show" featurette, which contains parting words from the cast, producer J.H. Wyman and of course, creator J.J. Abrams. You can even download the script of the series finale, if you're a script geek like myself. There's also a bevy of more usual special features, including last year's San Diego Comic-Con panel (it's nice to see more of these being included on TV-on-DVD sets for fans who couldn't make the pricey trek to the convention), and the usual deleted scenes and blooper reel. If there's a down note here, it's that there's only one commentary, and it's on a mid-season episode with only Wyman and the show's editor. What about commentary on the series finale? Or getting the cast involved? Still, fans of the show get both a little extra on the season, and some decent bonuses recognizing the show's end. However, Fringe: The Complete Series is also out now, so do you want to invest your money in finishing your set or put it towards a whole new one? ($27.98; order your copy here).
Teen Wolf: Season Two [DVD]: MTV's popular series returns to DVD (there's no Blu-Ray), and it's a mixed bag. On one hand, you have all the episodes, and some special features that are decent, like a trio of audio commentaries, and the show's 2012 PaleyFest panel, which is worth a watch. On the other hand, this is missing some big stuff for fans of the series and DVD enthusiasts alike. For one, the show has been musically edited. One of the biggest pet peeves when it comes to TV on DVD has happened again here. The episode presentation also isn't perfect; there are a lot of dark shots in Teen Wolf, and sometimes it's hard to make out details in the darkness. Some of the special features are more fluff than substance (like a CGI reel and a shirtless montage). And those commentaries, while worth a listen, don't include any cast members. Fans will want this just for the sole purpose of owning the episodes, but there's so much more that could've been done here. [$20.86; order your copy here).
(c)2013 Brittany Frederick. Appears at Starpulse with permission. All rights reserved. No reproduction permitted. Visit my official website and follow me on Twitter at @tvbrittanyf.