Maxim's 2013 Hot 100 Party Pics: Miley Cyrus, Kellie Pickler & More!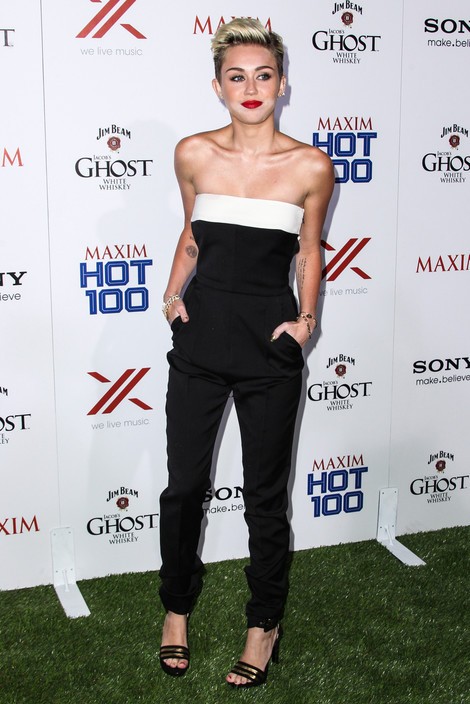 Miley Cyrus, who snagged the top spot on the Maxim Hot 100 list, attended the magazine's Hot 100 party at The Vanguard in Hollywood, Calif., on Wednesday night with a slew of other sexy stars.
The singer/actress wore a cute black and white jumpsuit with a giant bow on the back, revealing several of her tattoos. Cyrus slicked back her short blondish/brown hair and wore bright red lipstick. She also wore her engagement ring after months of speculation that she and fiance Liam Hemsworth split up.
The former "Hannah Montana" star was so excited about the Hot 100 designation that she broke the news on Instagram earlier this month before Maxim made the official announcement.
Some were surprised that Cyrus was the winner, but Maxim executive editor Patrick Carone explained that online voters overwhelmingly favored her over other contenders.
Stars including Selena Gomez, Rihanna, Mila Kunis and Jennifer Lawrence also came in at the top of the pack.
Check out more photos on the following pages...