Max Martini: An Underrated Star's Breakout On The Big Screen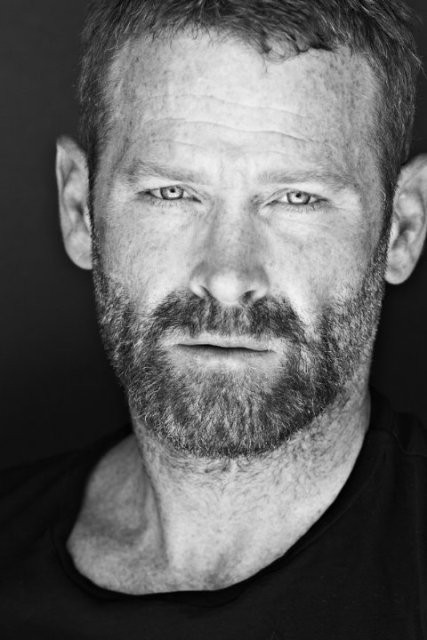 For four seasons, we enjoyed watching Max Martini's nuanced and intense performance on CBS's The Unit - so we were thrilled when this underrated actor broke out on the big screen with roles in blockbuster flicks Pacific Rim and Captain Phillips. BFTV had the chance to sit down with Max last week to discuss his successful 2013, and how his career is changing because of it.
"I had a great year," he reflected. "It kind of started with Pacific Rim. I got Pacific Rim, I was offered a part in Batman that I couldn't do because of Pacific Rim. Then I got a movie called 42 I didn't do, because at the same time I had an offer on Captain Phillips. And then I got an offer on this movie called Sabotage that I did, that comes out in April. Now I'm shooting 50 Shades of Grey. I've had a huge feature year."
For the actor whose early career included films like Contact and Saving Private Ryan, it's a welcome return. "When I started as an actor, I kind of started with a couple features," he told us. "I've been waiting for the opening."
In Pacific Rim, Max played Herc Hansen, father and co-pilot to Chuck Hansen (Robert Kazinsky), in an epic battle of humans and robots versus monsters. He followed that up by commanding Navy SEALS in the critically acclaimed Captain Phillips. They're not only two high-profile films, but also roles that he's tremendously proud of.
"The stuff that I've done over the last year is, for me, the highlight of my career to date," Max said. "Captain Phillips, I'm super-proud of it. I was very proud of Pacific Rim; I was a huge fan of Guillermo del Toro. For me, working in these movies, you're working at such a higher level and you're working with people that are so evolved creatively that you feel like you're walking away from something really special."
That's not to discount what Max himself brings to the table. No matter what material you hand him, you're going to get a solid performance, one that's nuanced and often adds more depth than what first appears on the page. He has a strength that's not just physical, but also exists in tems of screen presence; even if the role is a minor supporting one, you're going to notice that he's there. It's a true joy to almost watch the wheels turn and see what he does with a character.