Matthew Perry Defends David Schwimmer

Matthew Perry has come to the defense of David Schwimmer over suggestions the actor/director has failed to replicate the success of his former Friends co-stars - insisting his pal could land a new role "in a heartbeat."

The hit TV series came to an end in 2004 and cast members including Jennifer Aniston and Courteney Cox have all stepped out of the shadow of the show to carve out successful careers in movies and TV. Schwimmer has kept a low profile in recent years, preferring to step behind the camera to direct movies including 2007's Run Fatboy Run and work in theater.

However, Perry is adamant his friend could land a high-profile role at any time - he just chooses to stay out of the spotlight.
 
When asked why Schwimmer hasn't been as successful as his former cast mates, Perry tells E! Online, "That's such a fabrication. I know all those guys. I used to work on that show. How come David Schwimmer directing feature films and directing plays and producing stuff is considered not as good, when the reality is he can do any f**king show he wanted to do? "All he has to (do is) ask. If he wanted to do a show, he'd do it in a heartbeat."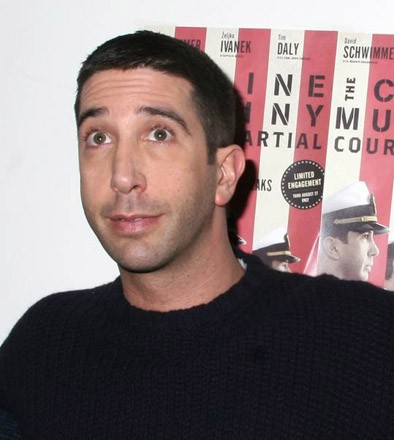 Click Here For More Matthew Perry Pictures